Adobe Photoshop.
Various personal illustrations.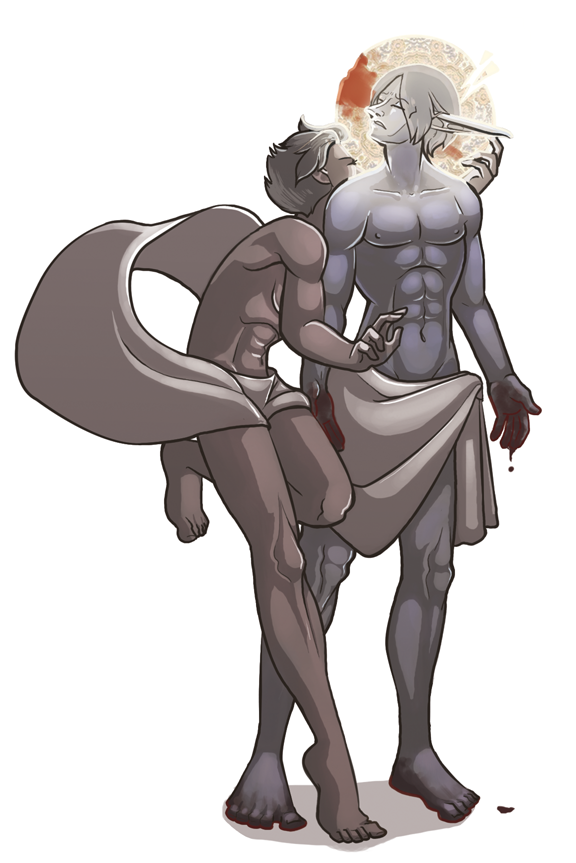 Your Halo is Worthless Now
An illustration I created about a story that follows an elf king who is usurped by his best friend because of a murder he committed. I drew the style from my love of Byzantine art and comic books.
A non-canonical illustration from my personal project, Gemini Journey. The negative space of their interaction makes a heart shape, adding to the romantic scene.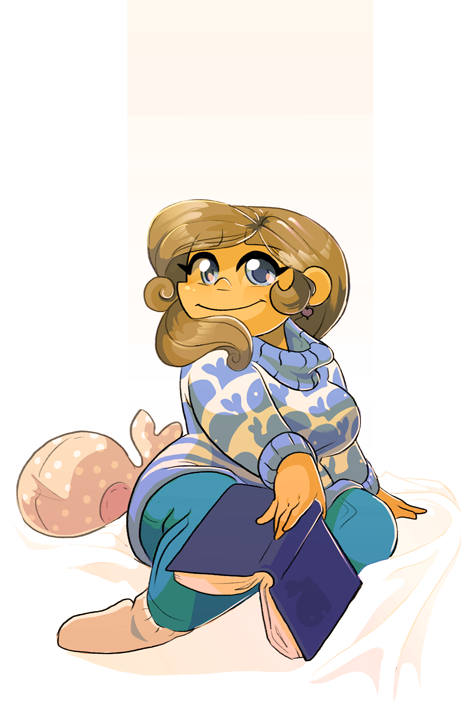 A winter holiday image I made for my project,
Gemini Journey
, featuring the titular character in a cute pose having just read abook. I chose salmon and blue colors to make the winter theme nuetral to any specific holiday.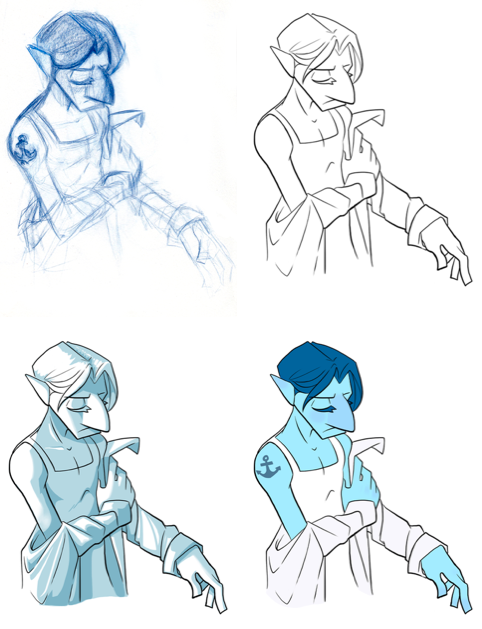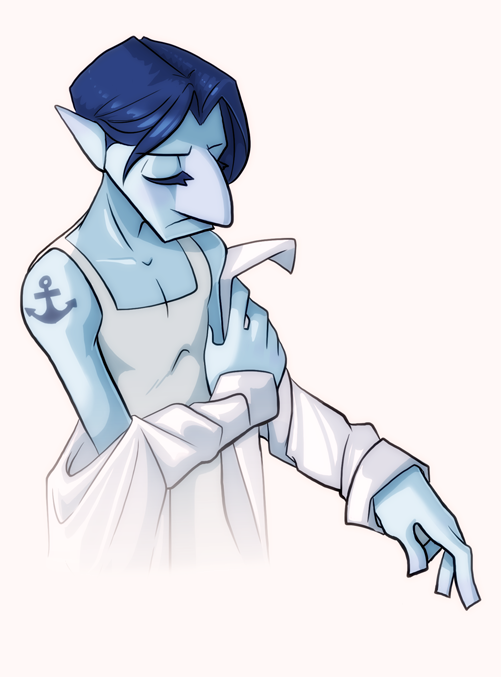 They Think I'm An Automoton
Process and final of an early illustration of my original character, showing off a candid scene of him taking off his shirt after a long day, exposing a tattoo, hinting that there is more to him than meets the eye.
His Father Remembers Her as a Saint
A symbolic image about a fictional complex relationship between an abusive mother and her child. The tender kiss but jabbing finger into the child's skin, the facelessness of the baby, and the broken halo, suggest a subtle, but dark interaction between the two. Heavily influenced by shoujo anime and western cartoons.