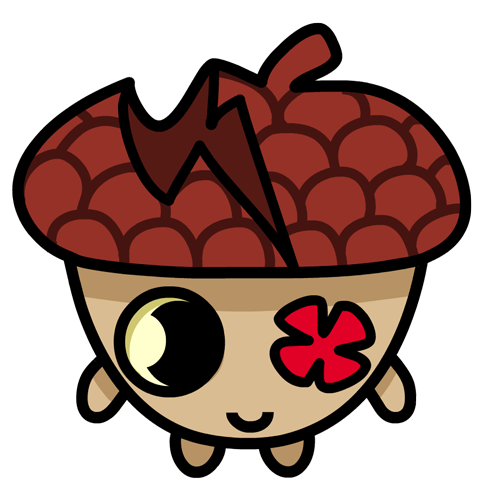 Andi Acorn Emoticon Sticker Set
Adobe Flash, Illustrator, After Effects. Personal work.
Andi Acorn is an adorable seed who's cracked in the head. He and his best friend, Acrid the cute-evil diva, are sticker emoticons for those of us who are a little nuts.
Examples for a proposed sticker set series. The style, tone, and characters are inspired by 90s influences like Johnen Vasquez,
Foamy the Squirrel
and modern trends from
Adventure Time
and anime to reach an alternative tween audience.