I illustrated over

forty murals

for

Connecticut Children's Medical Center

as a part of their renovation to the building's interior under creative director Lori Garcia. The murals represent four areas found in Connecticut, USA:

Forest, Botanical, Reef, and Mountain

. 
The installation of all artwork will be ongoing as the hospital continues reconstruction in the coming years.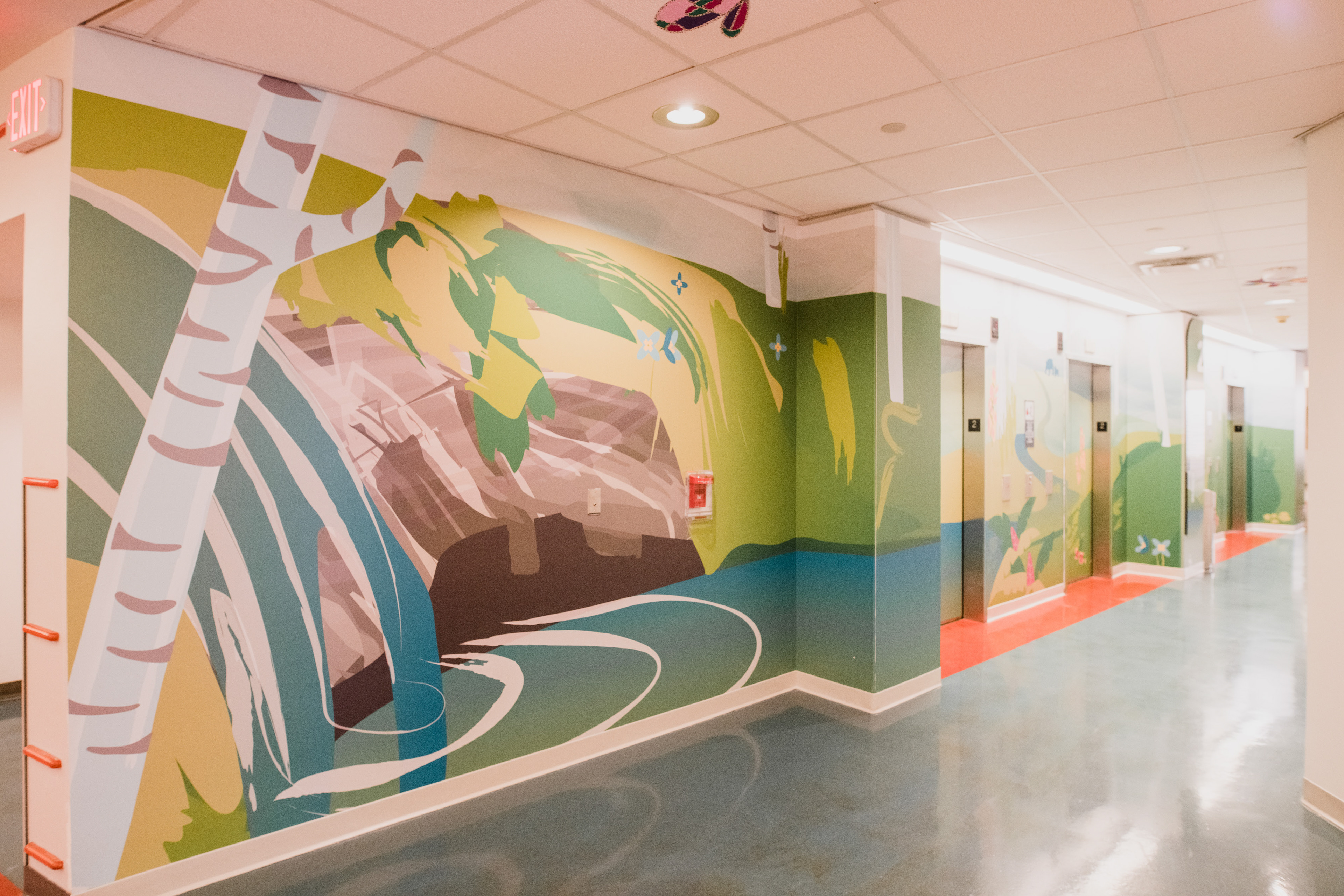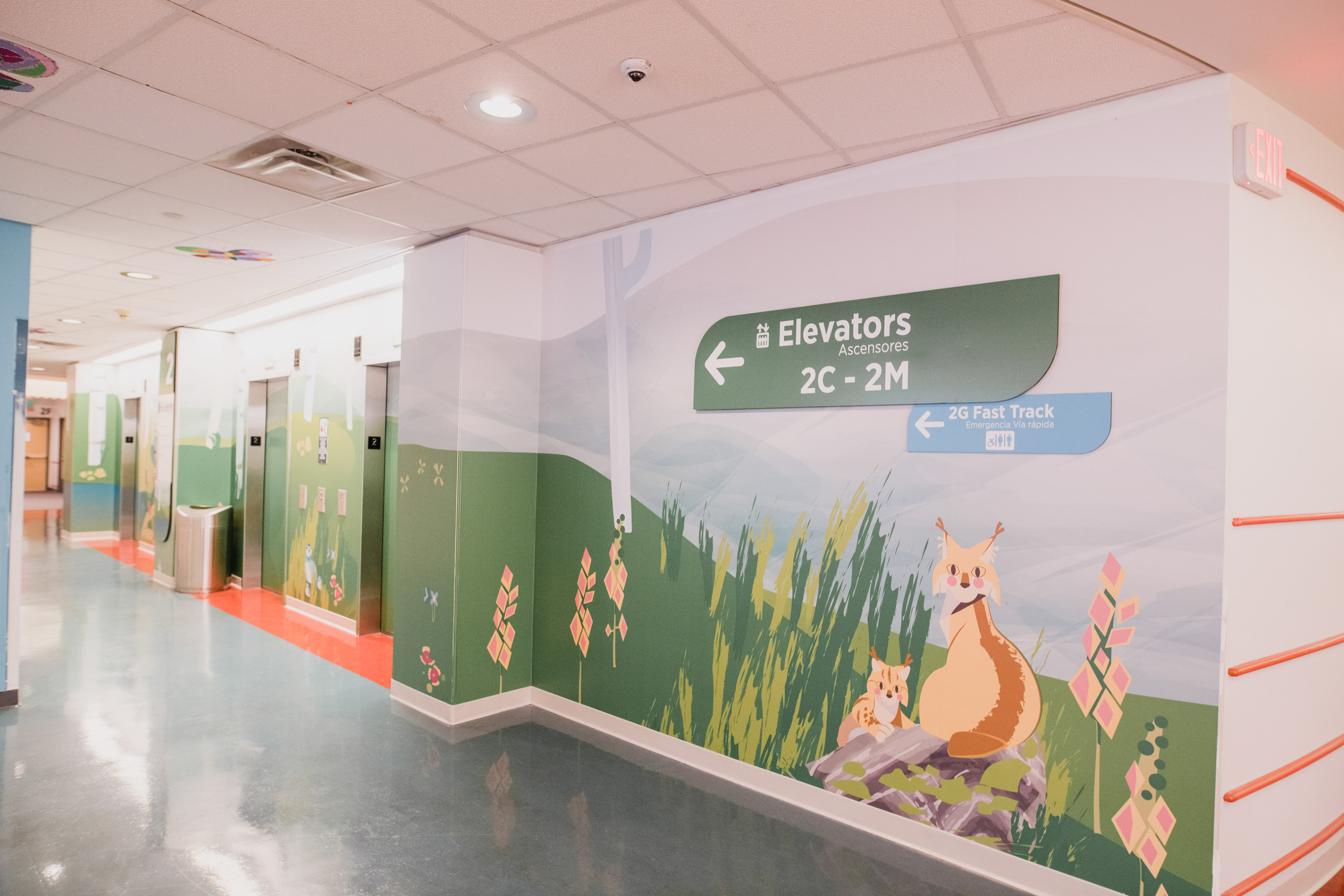 The murals are vector art printed on vinyl wrappings
. The idea is natural wear-and-tear that is going to happen in a children's hospital can be fixed by re-printing murals or patching up with stickers from the re-usable assets I created.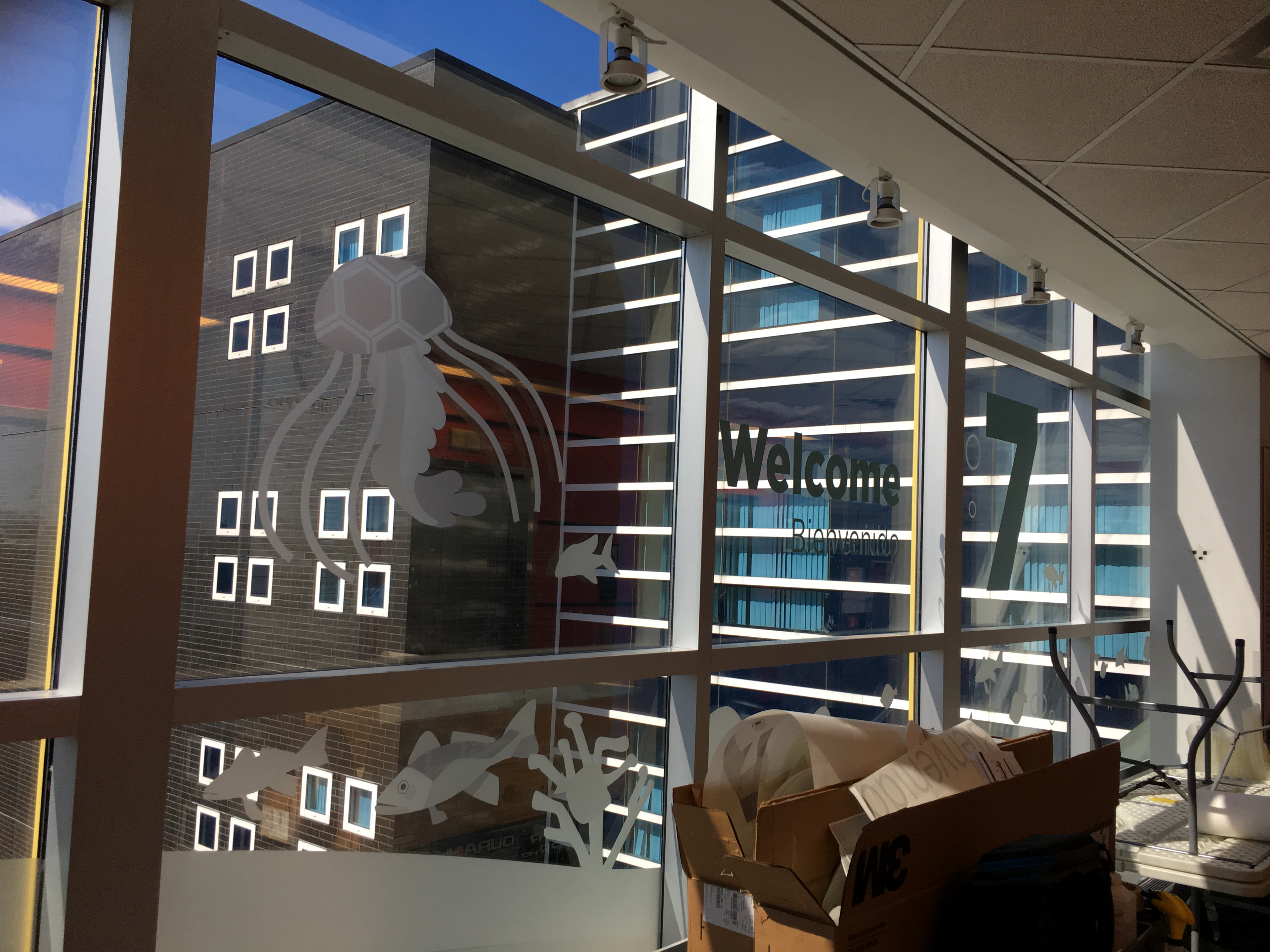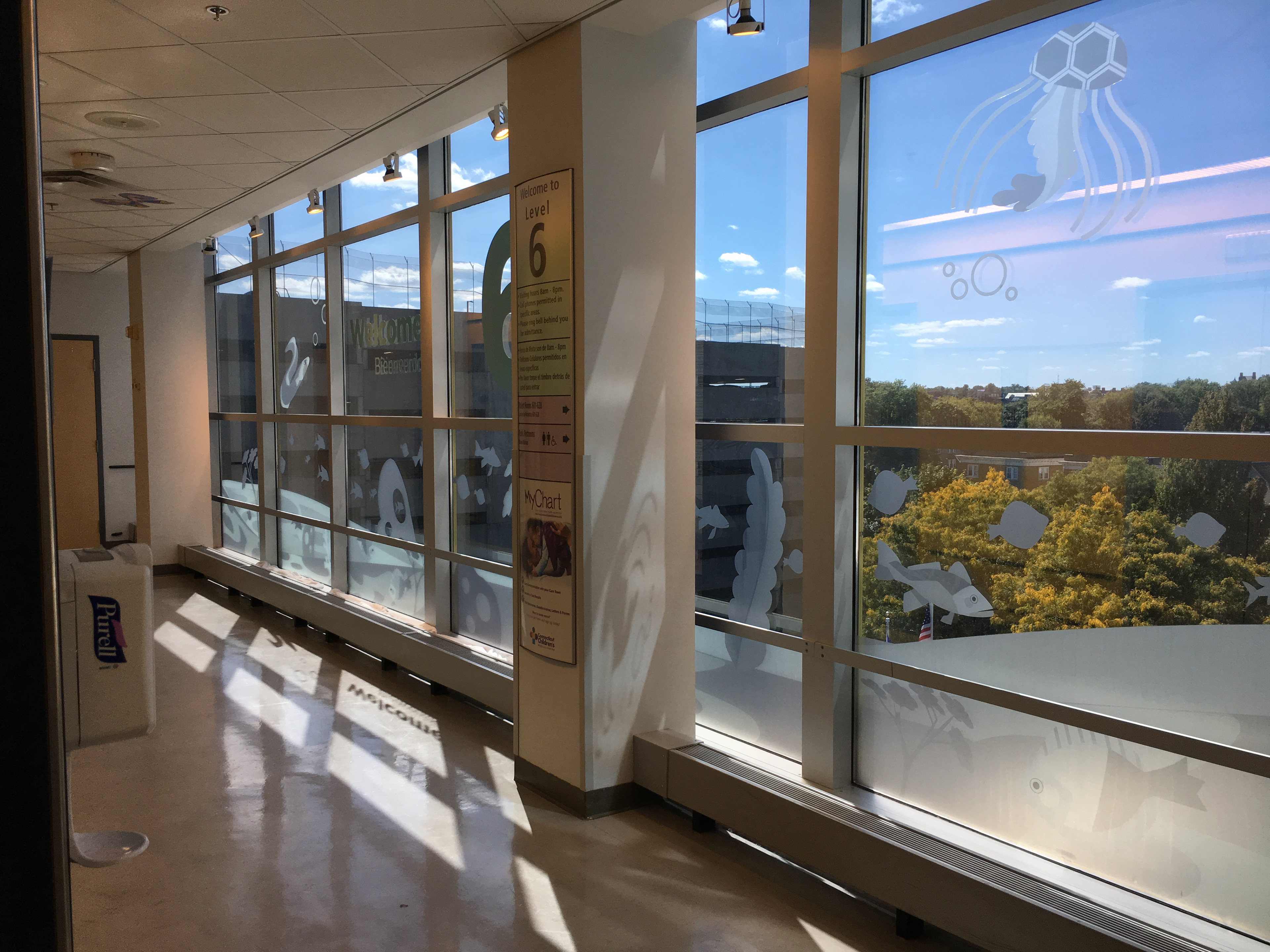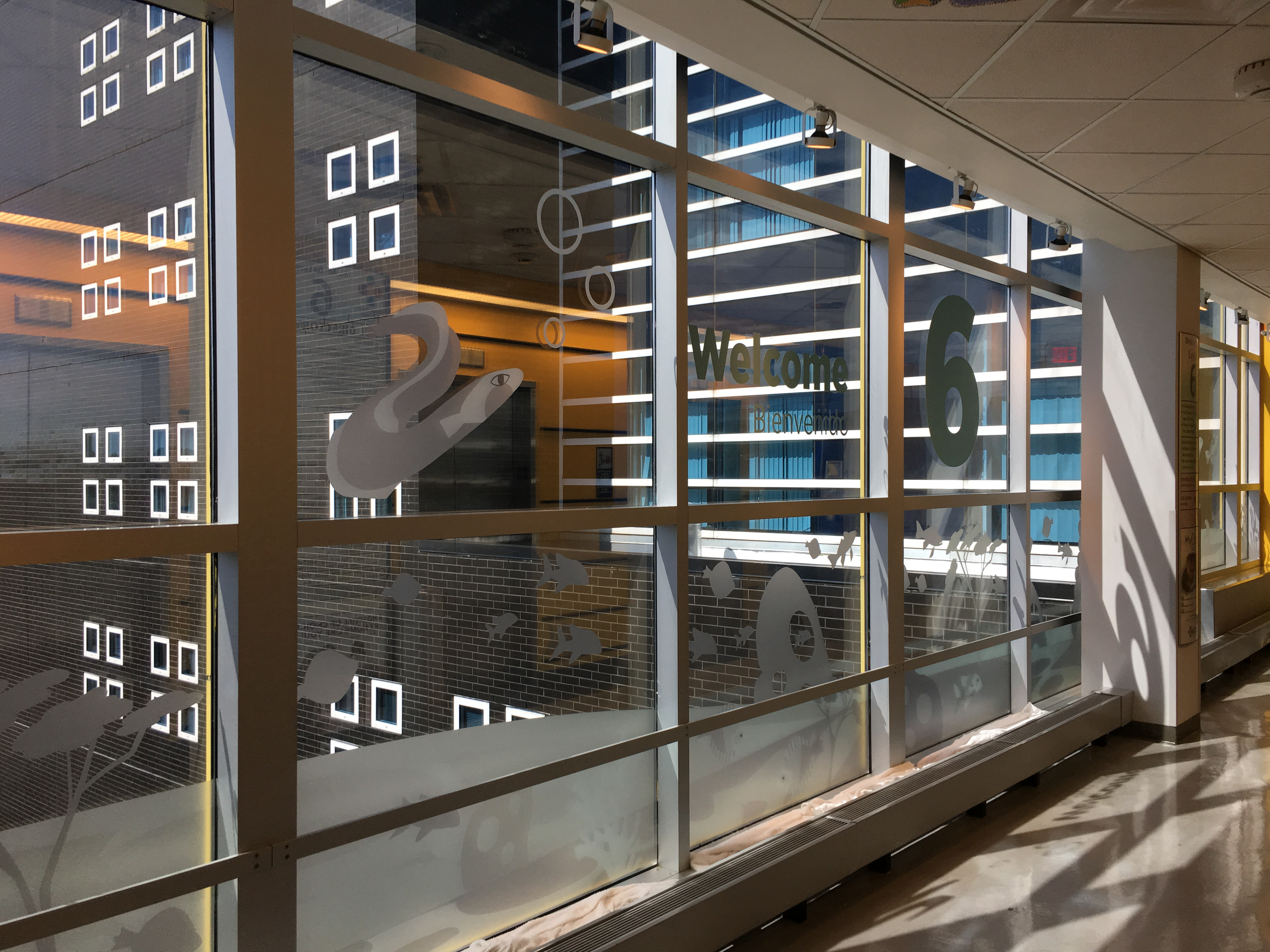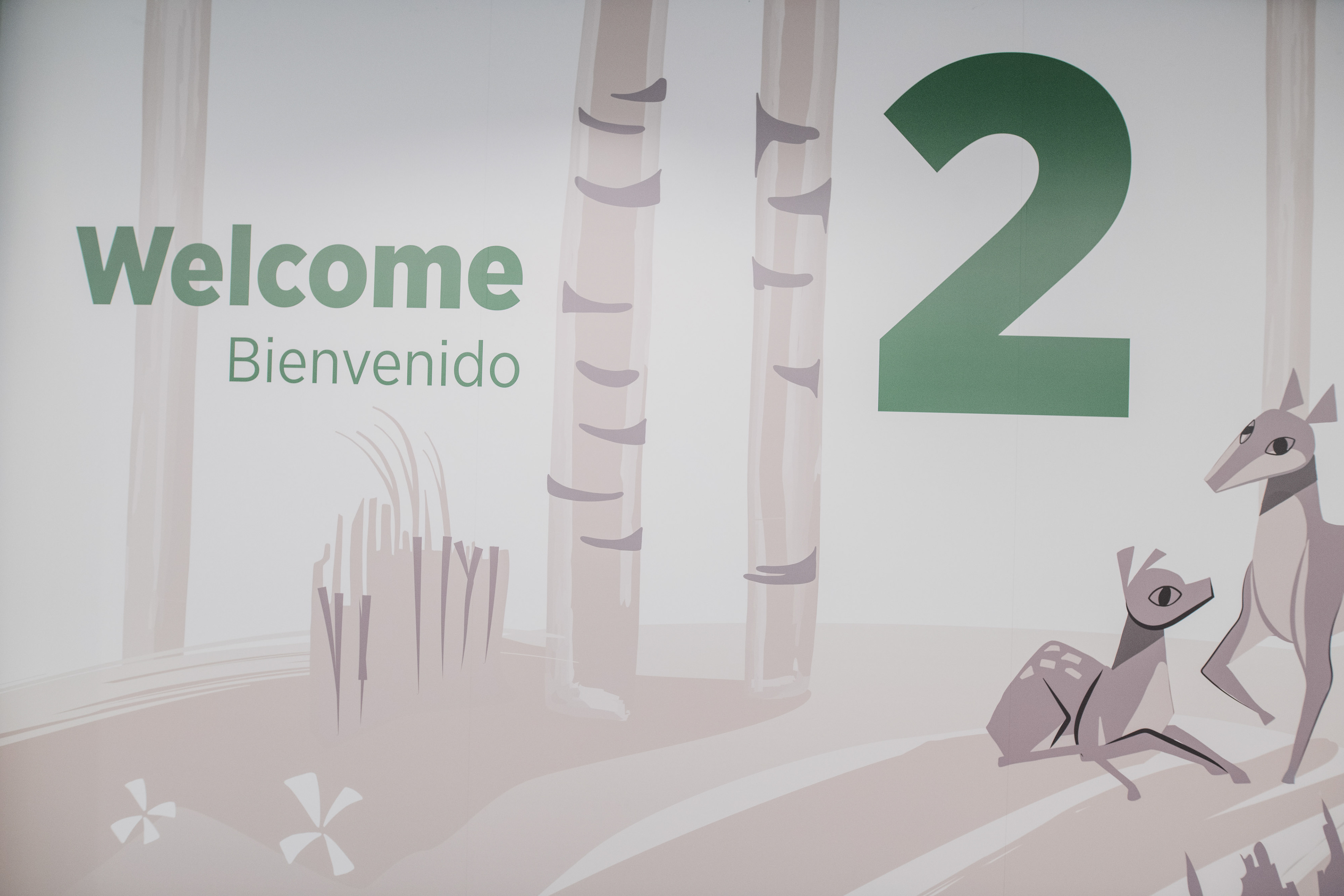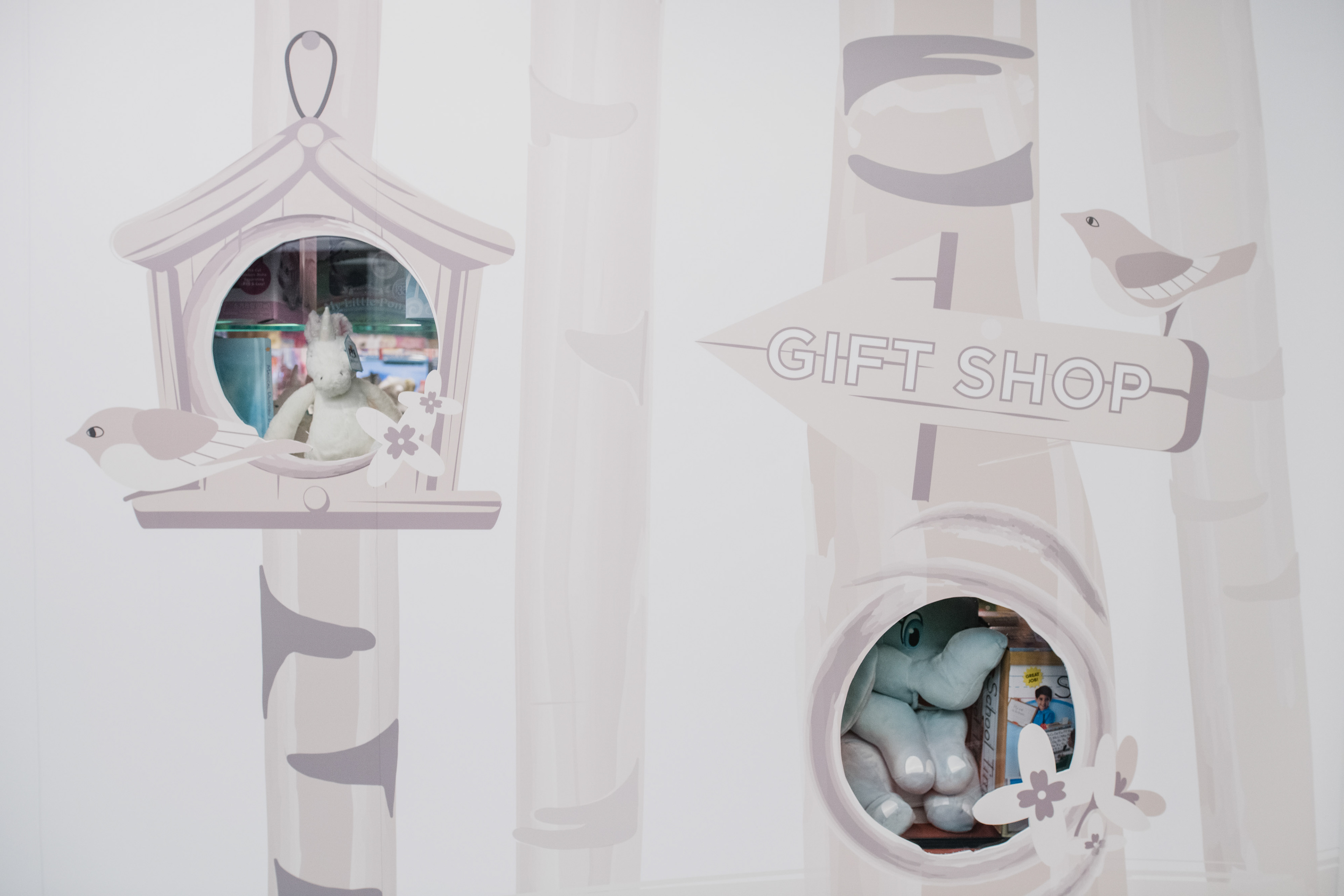 The elevator lobbies of each floor are in full color
, and the rest of the hospital's murals are
a warm gray-scale with pops of color
for way finding elements.
Way finding
includes signage, floor numbers, and little animals like birds, bugs, and fish that
orient and lead visitors through the halls.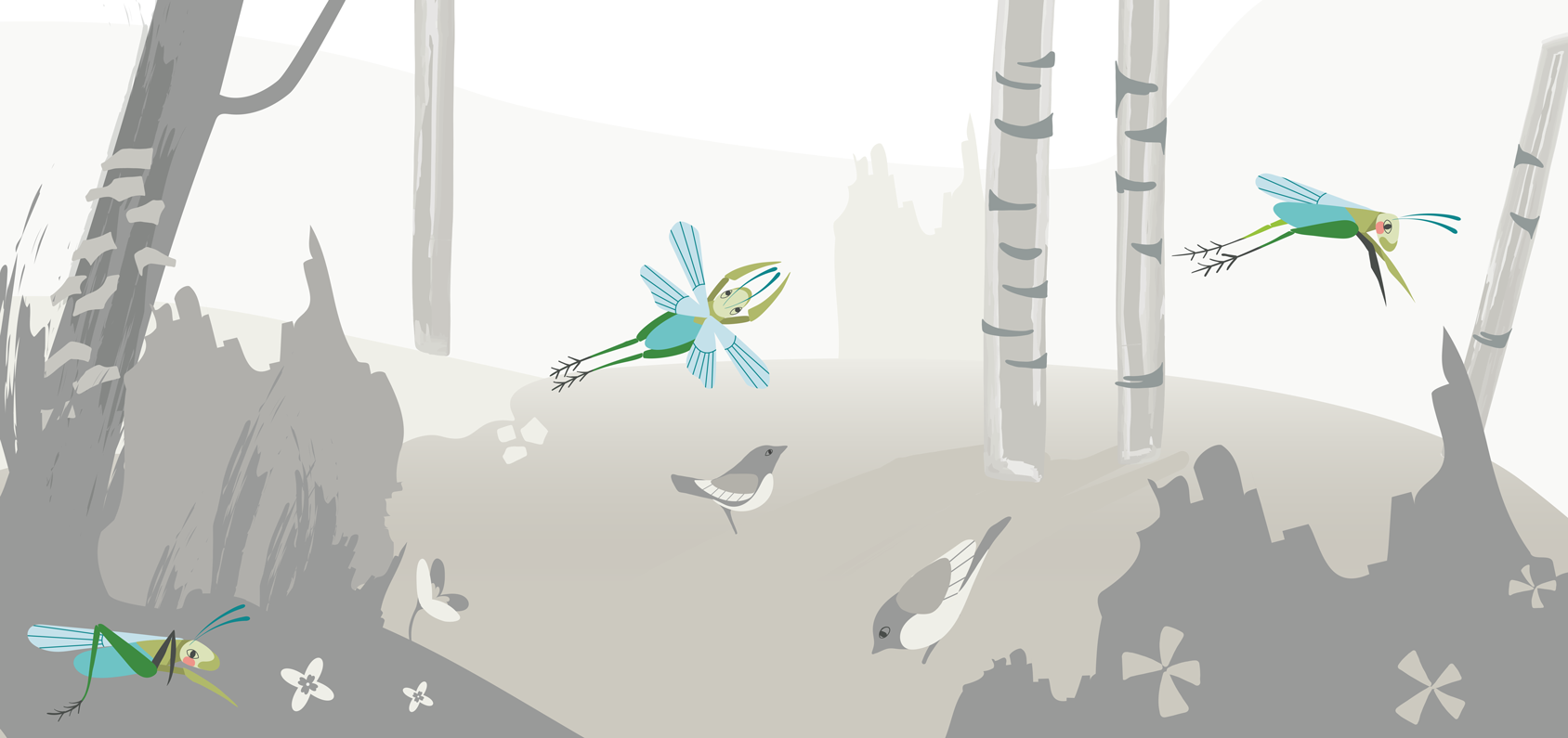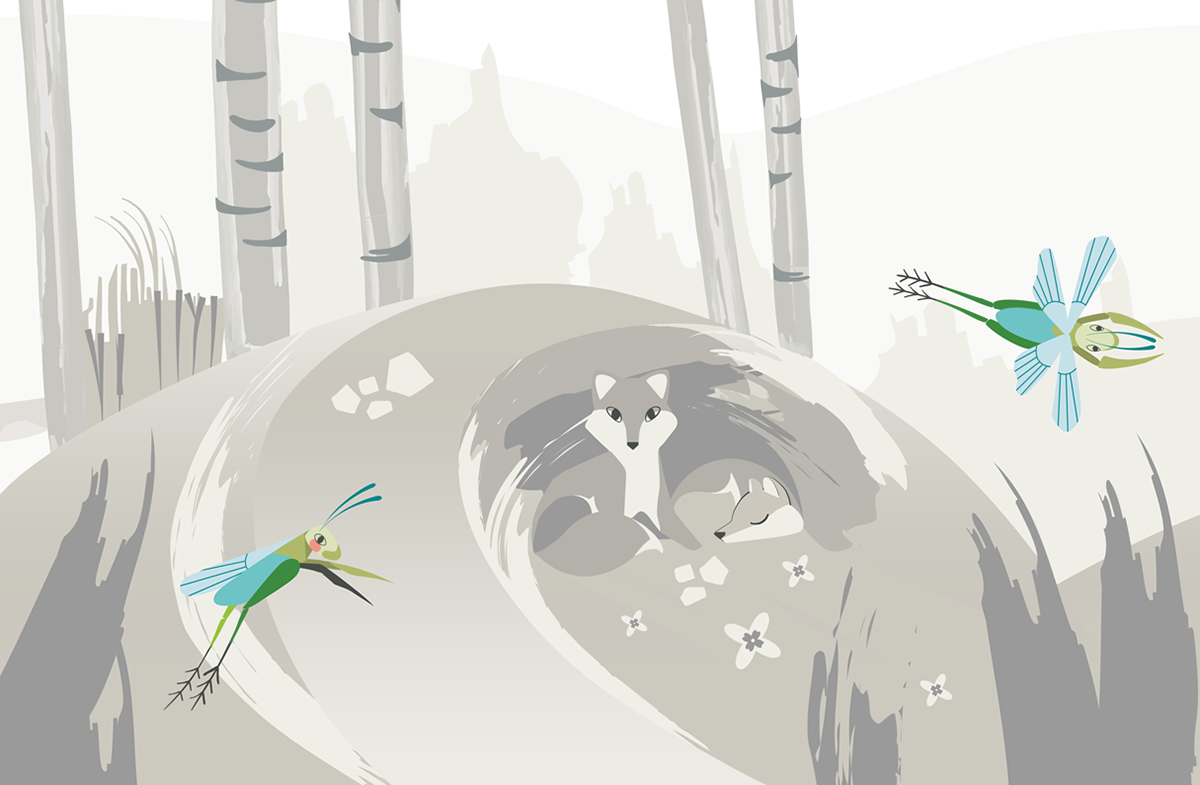 In this sample, these murals will be placed along a single hallway cut into sections from perpendicular hallways leading to other sections of the floor.
The jumping grasshopper allows for directional dialogue
such as:
"follow the grasshopper, then go down the hallway just after the turtle"
.


Way finding elements also direct visitors to the elevators.

More samples of gray scale murals with way finding elements.


Each mural is created in scaled templates, accounting for columns, doors, and soffits, with
attention to how they'll be viewed from all angles in 3-D space.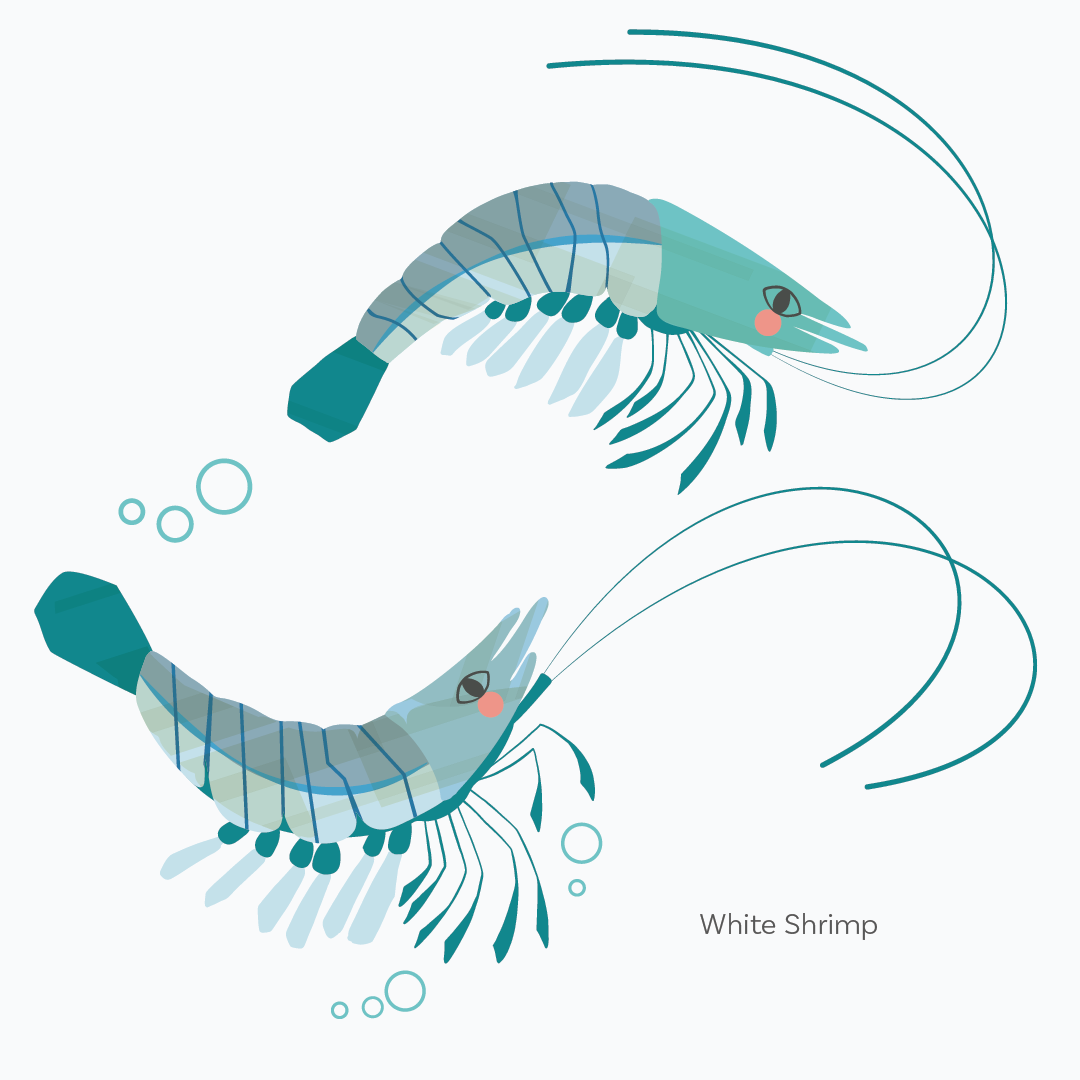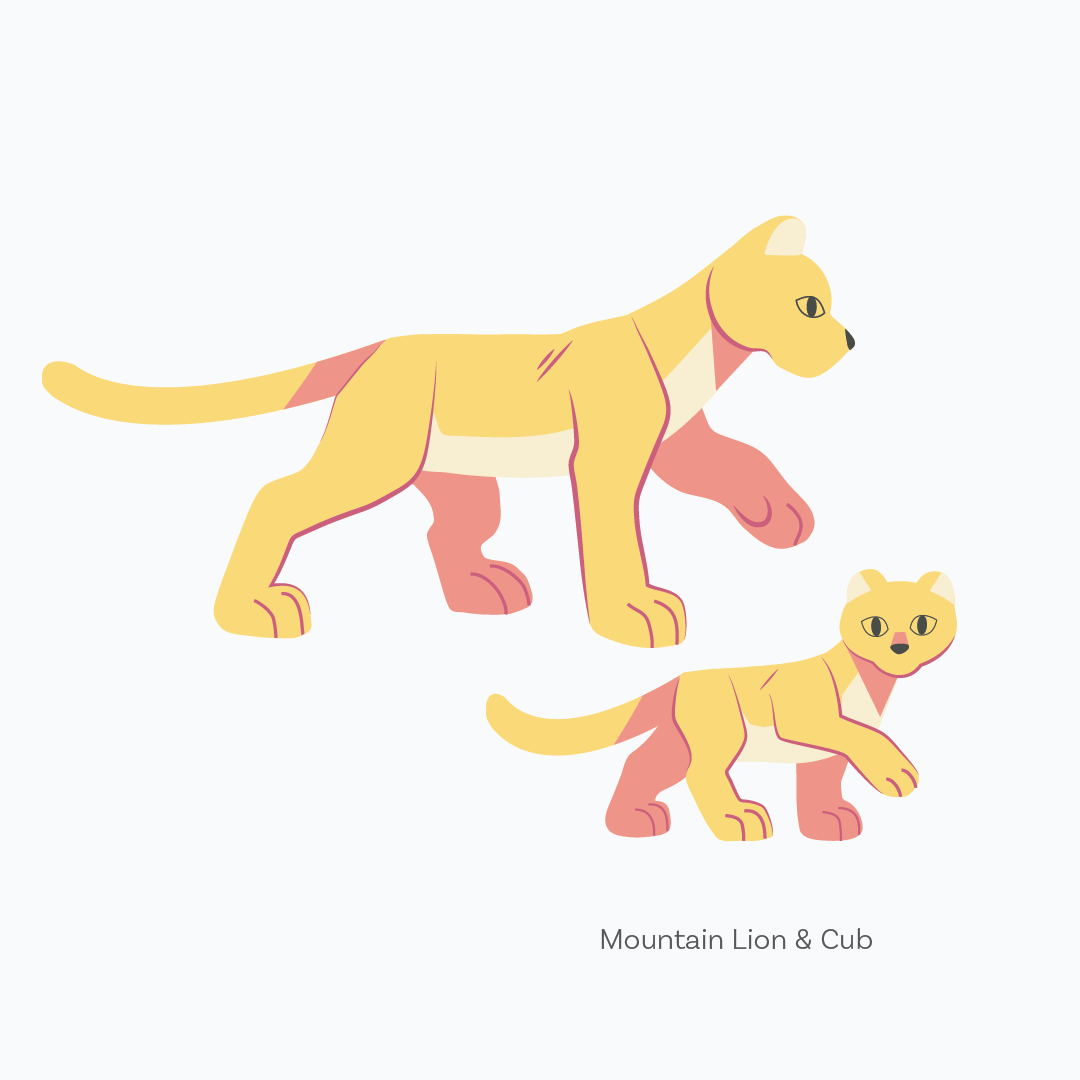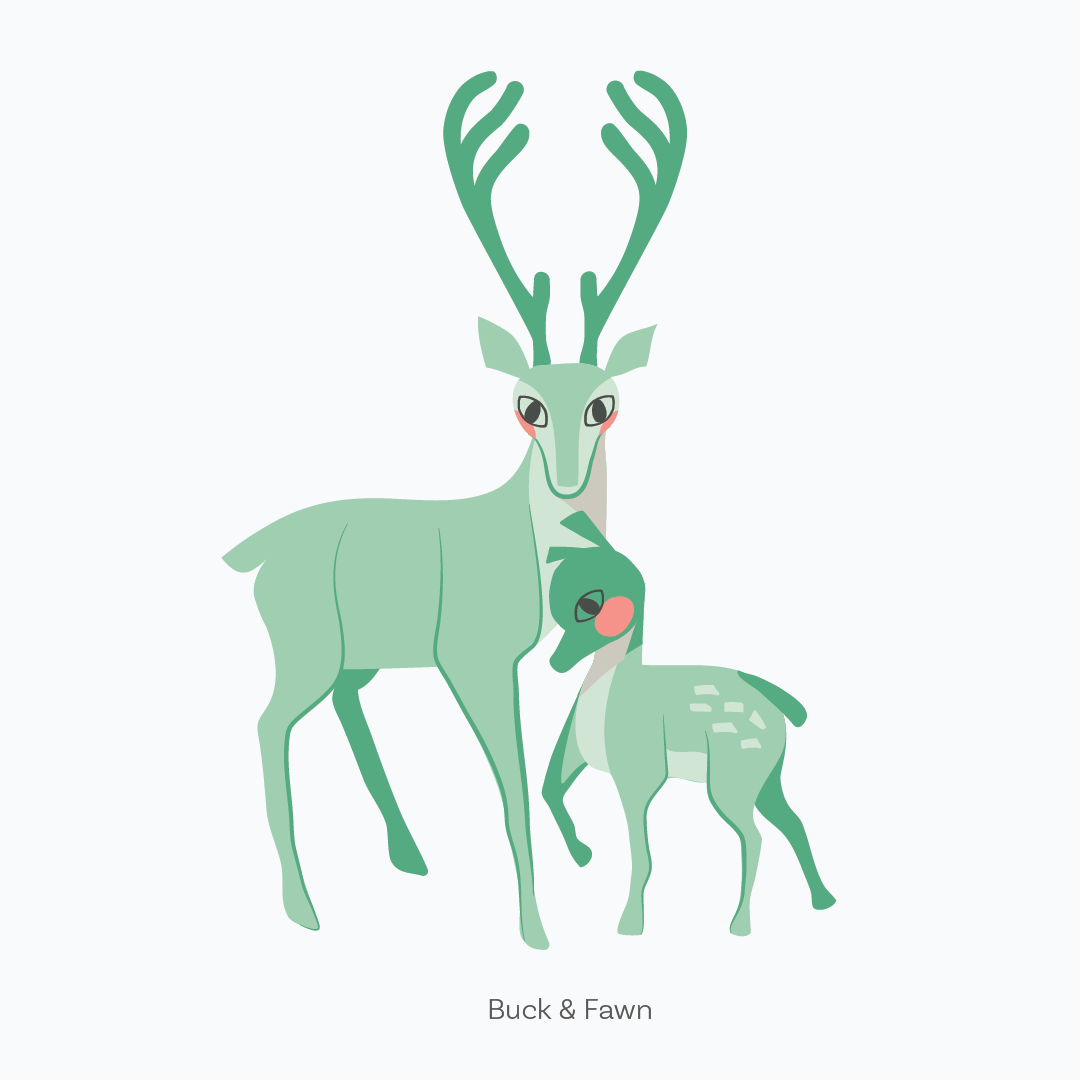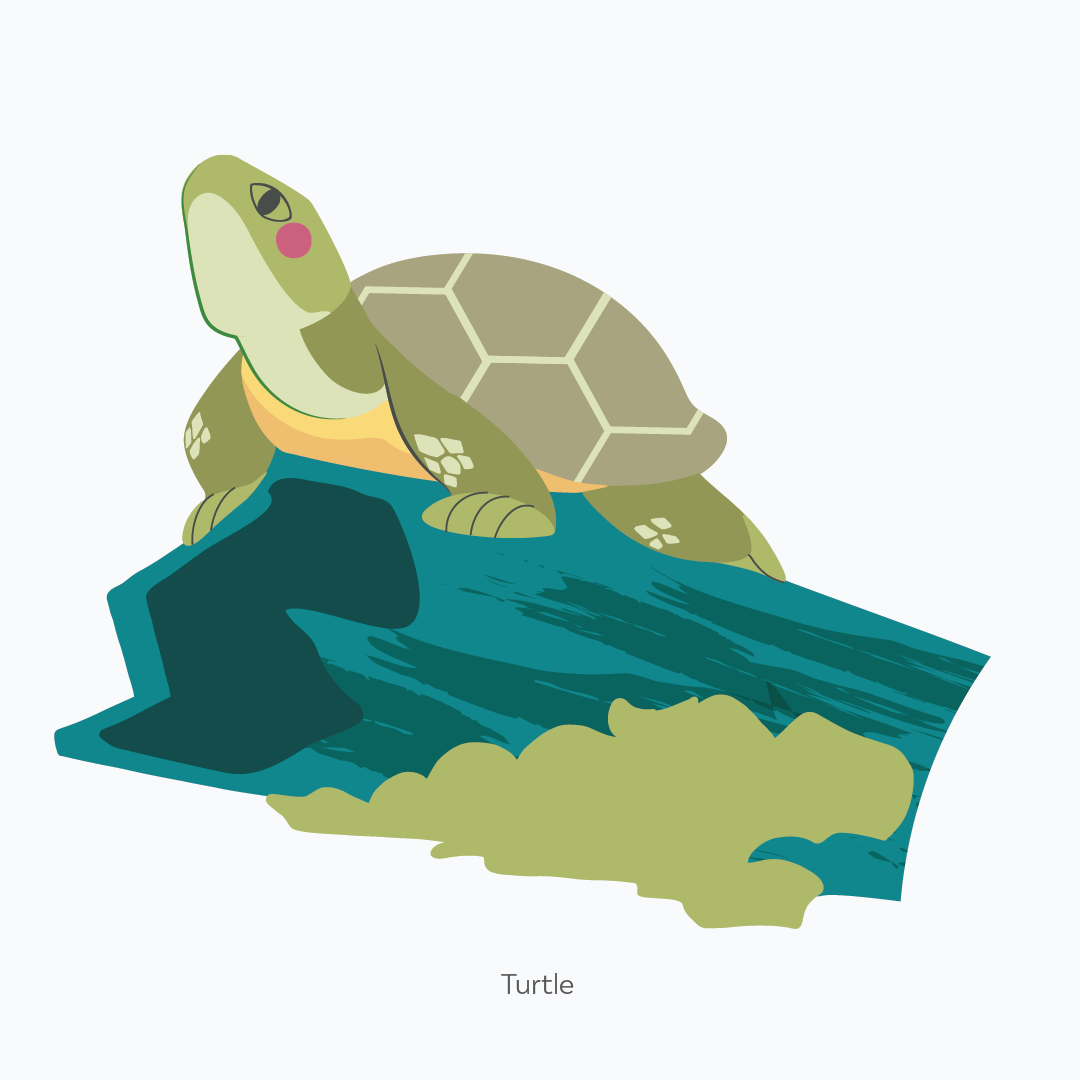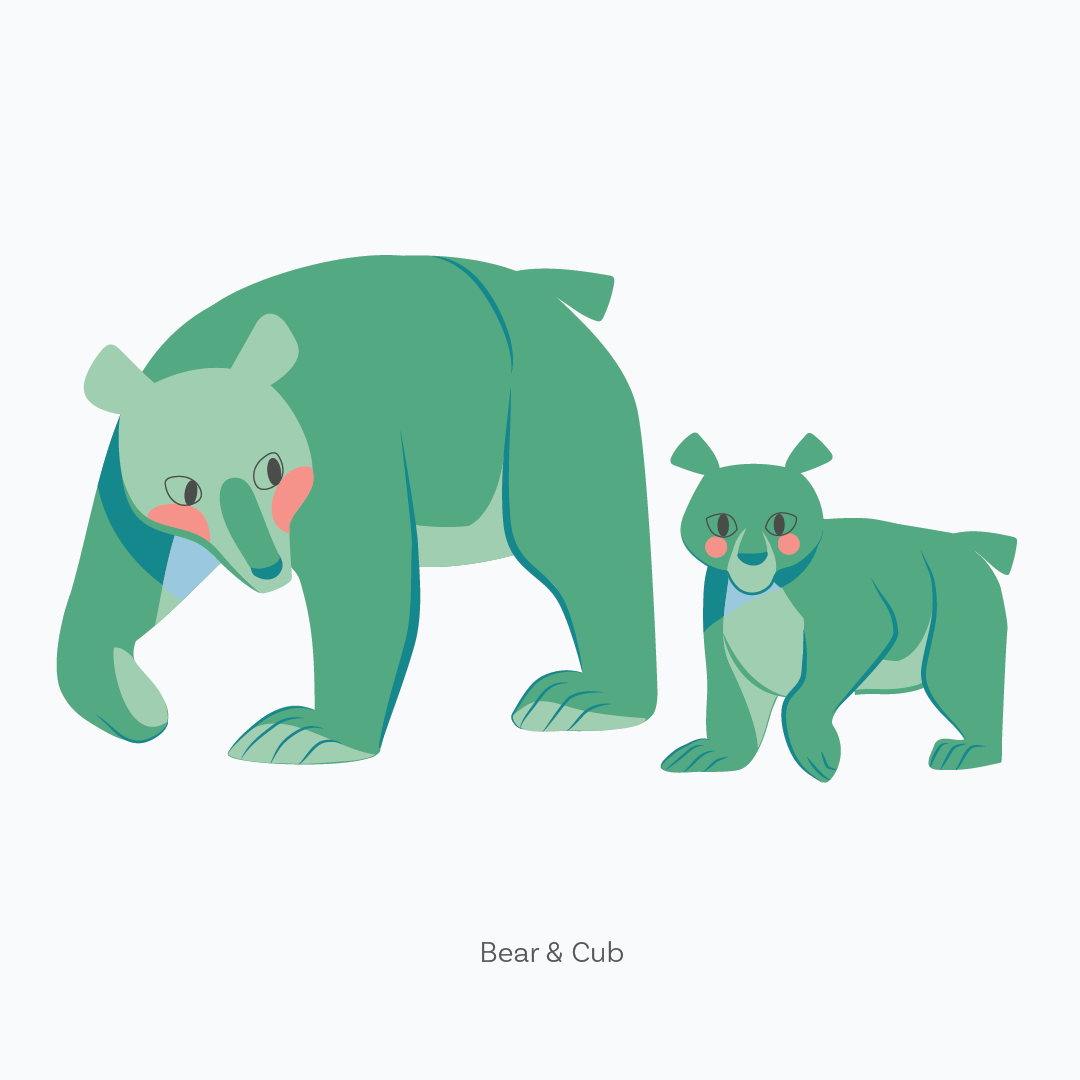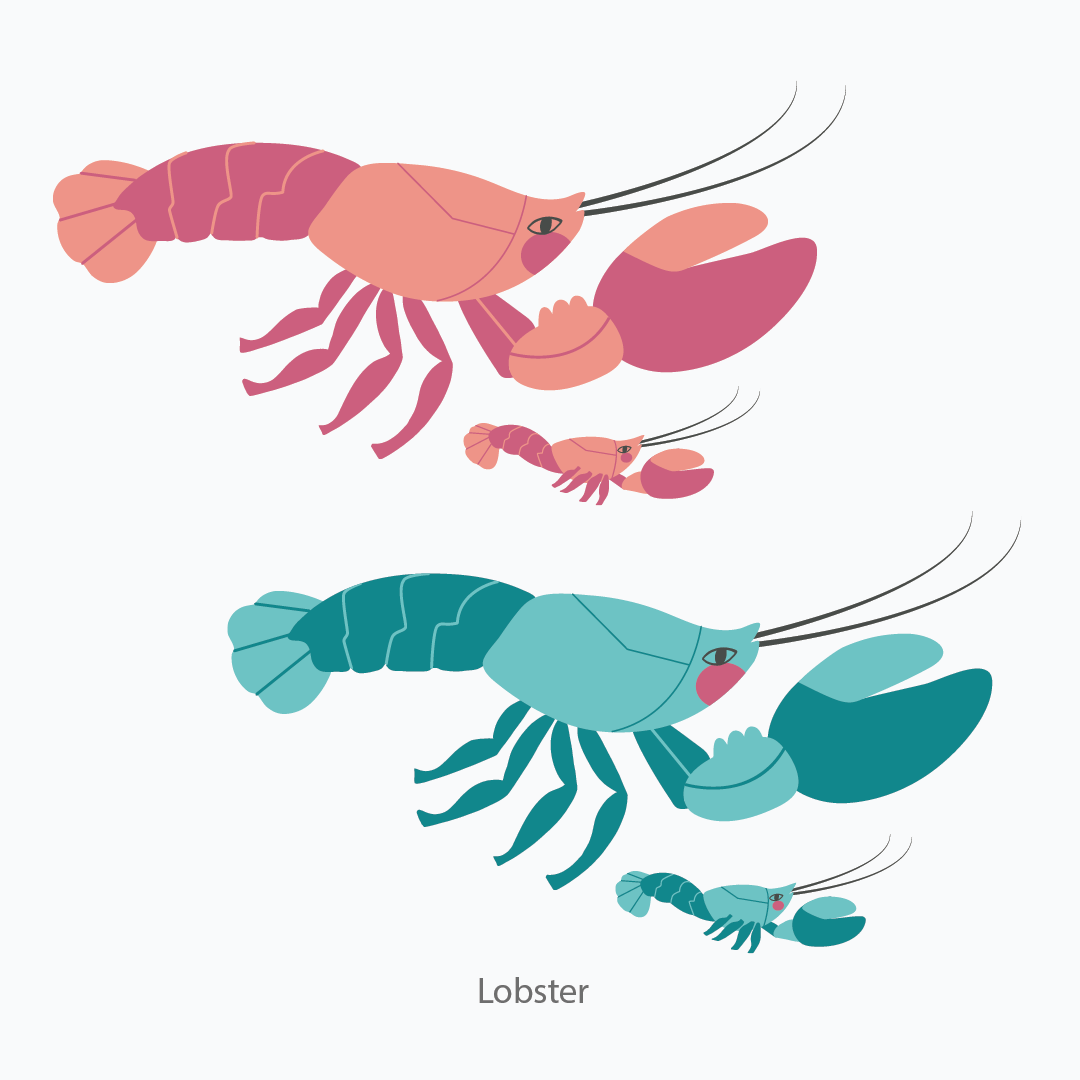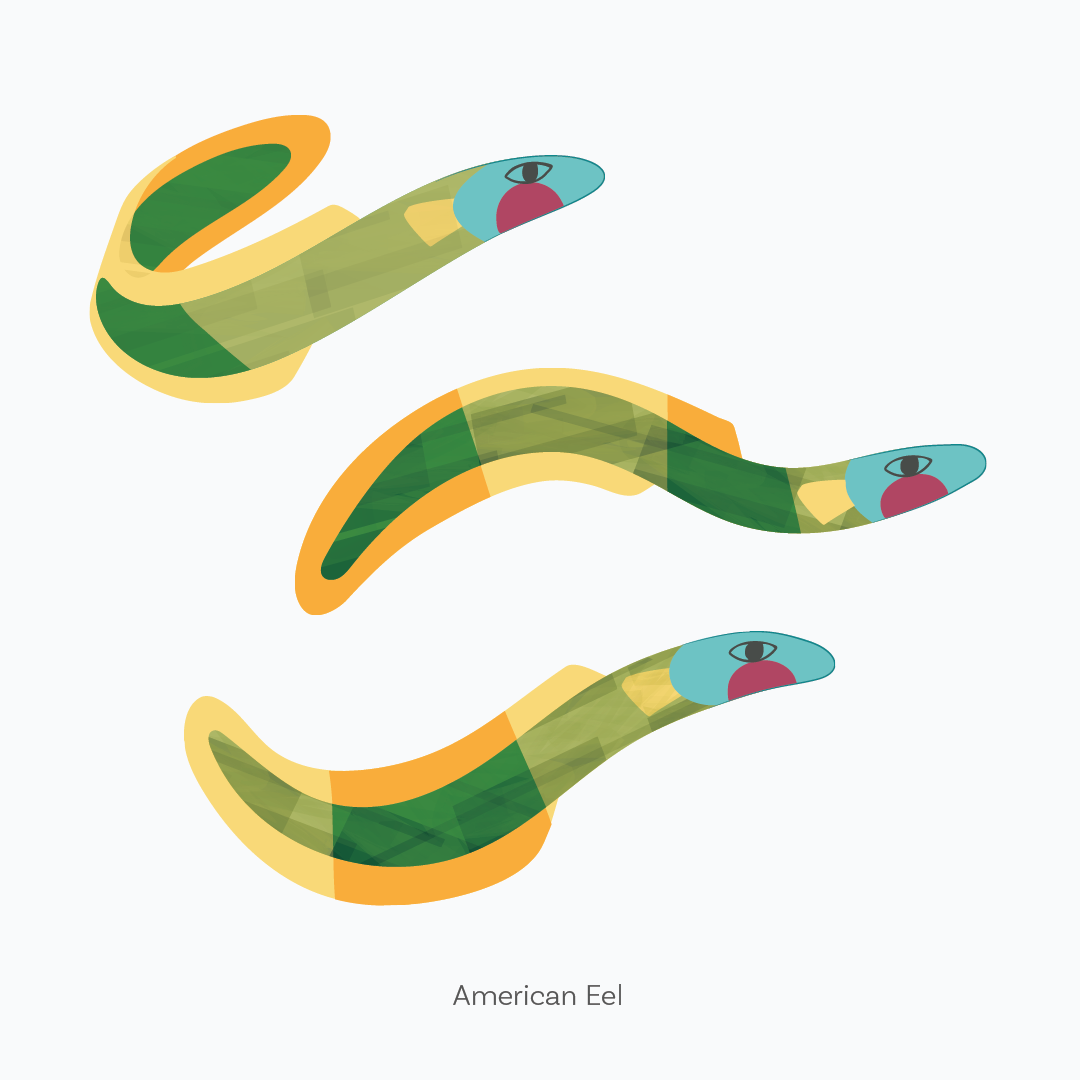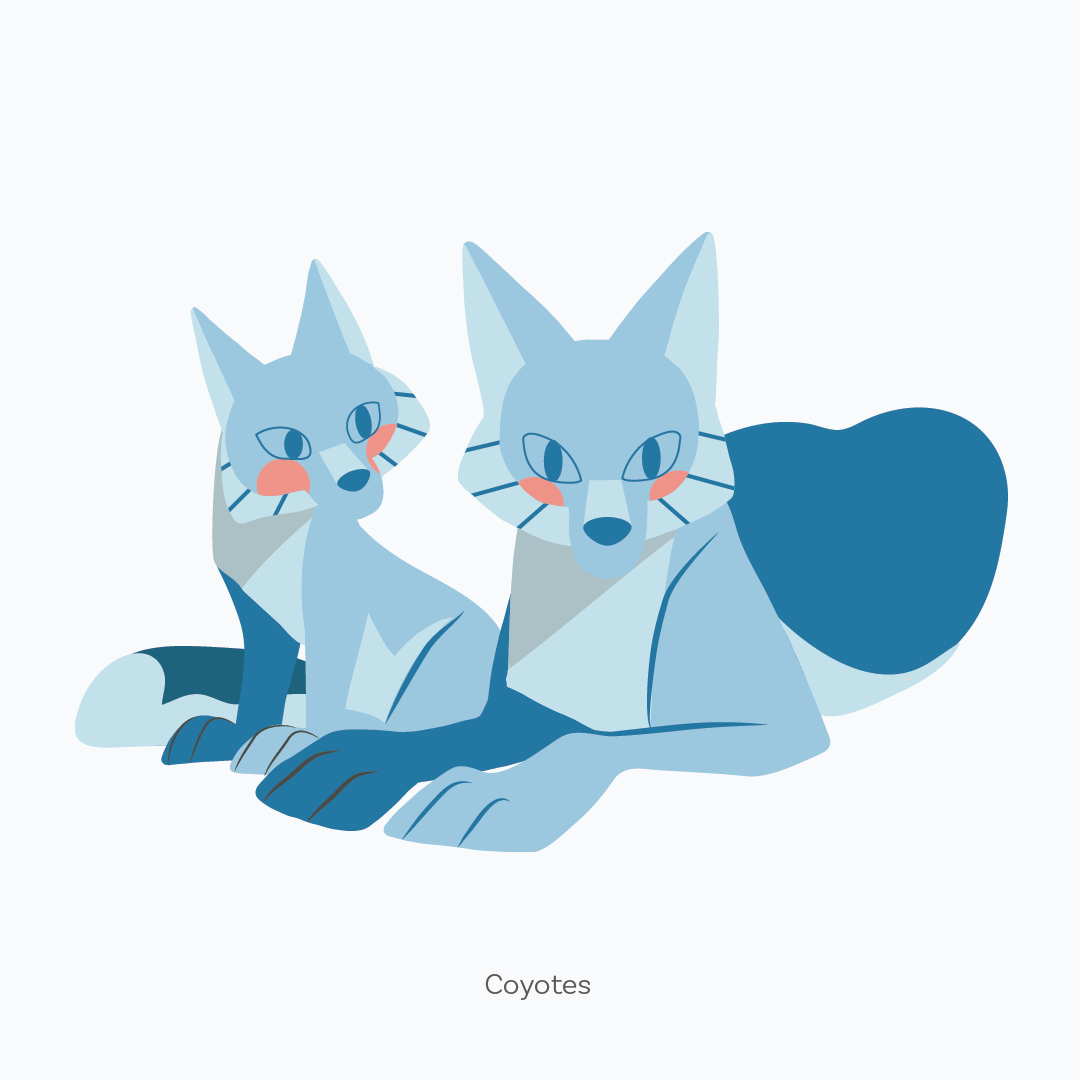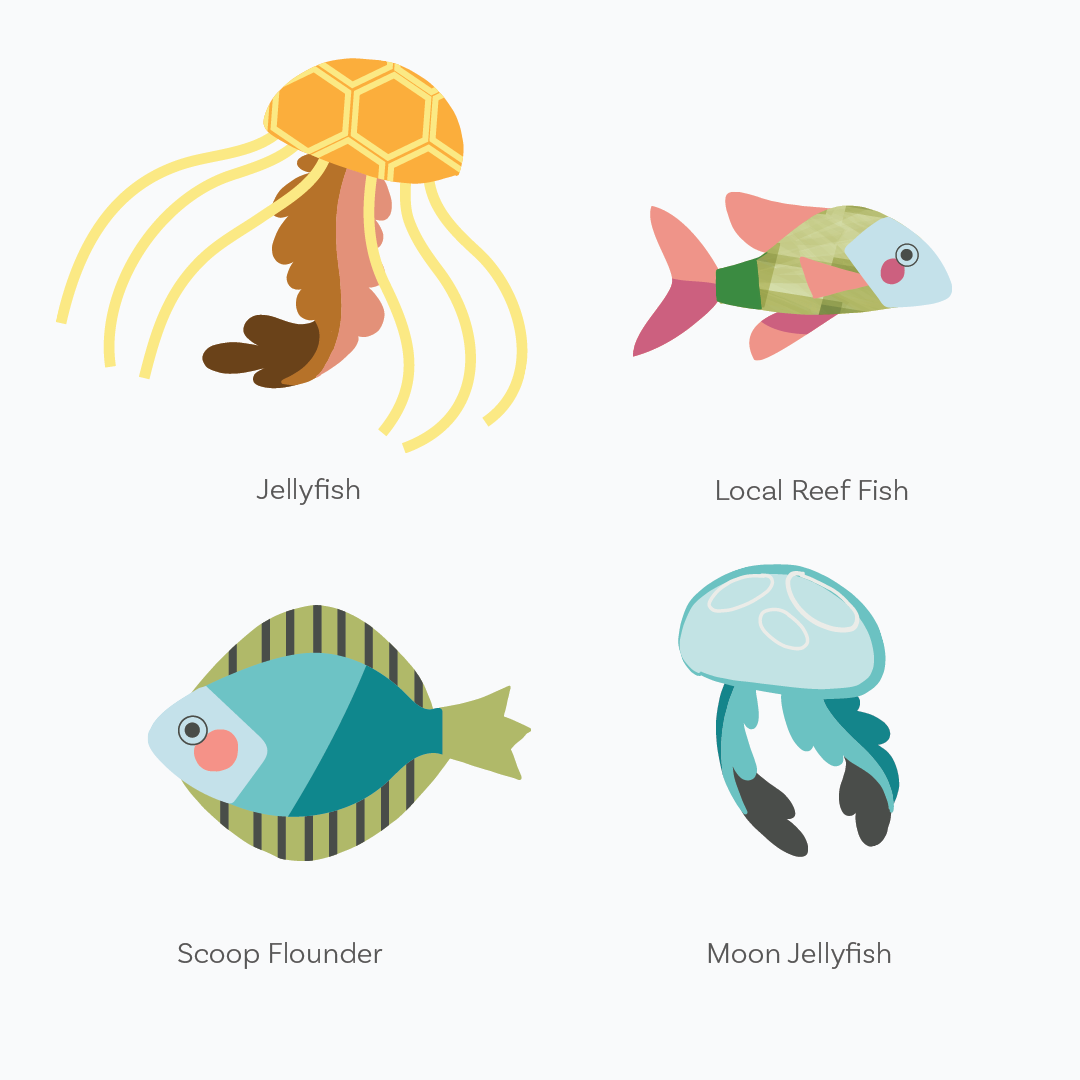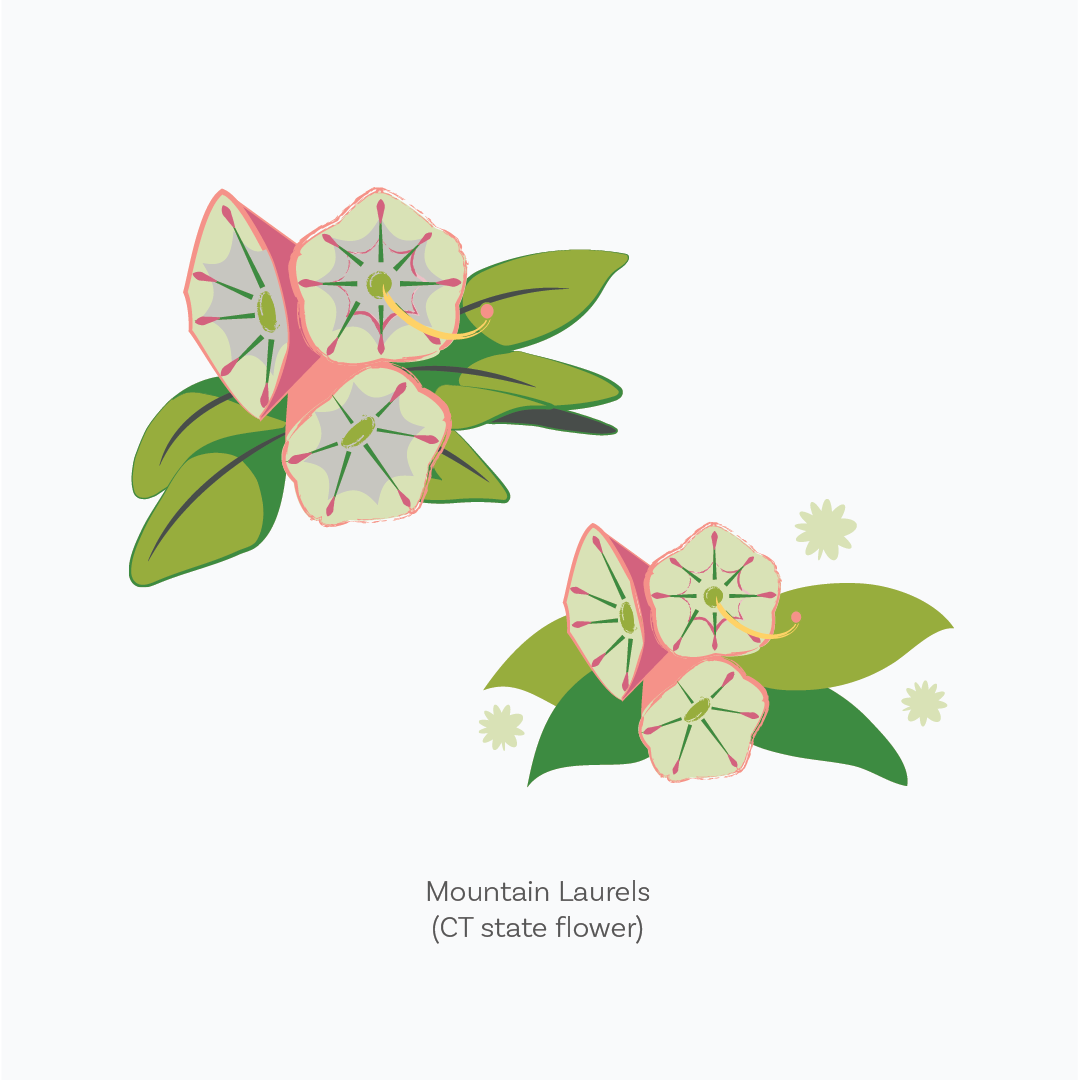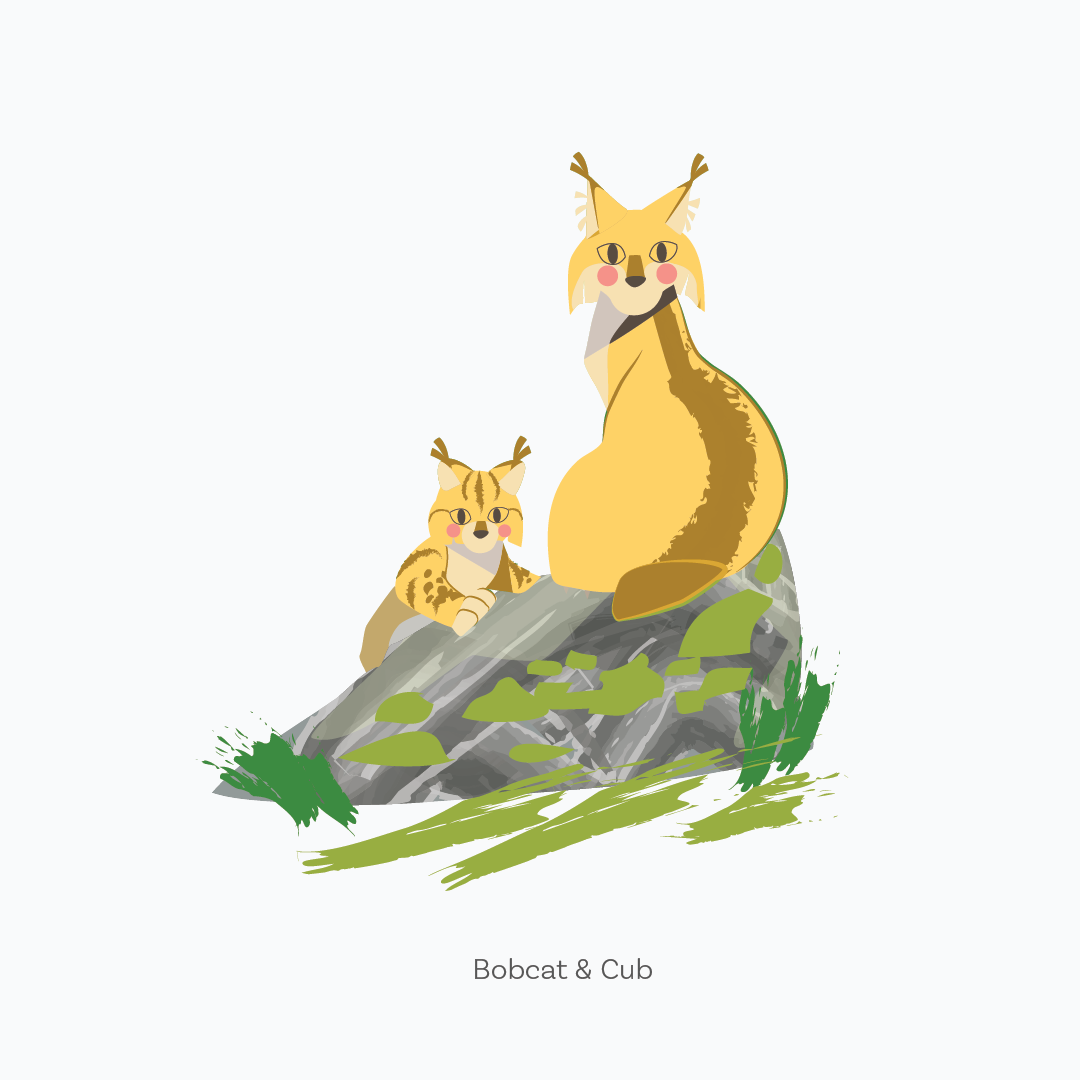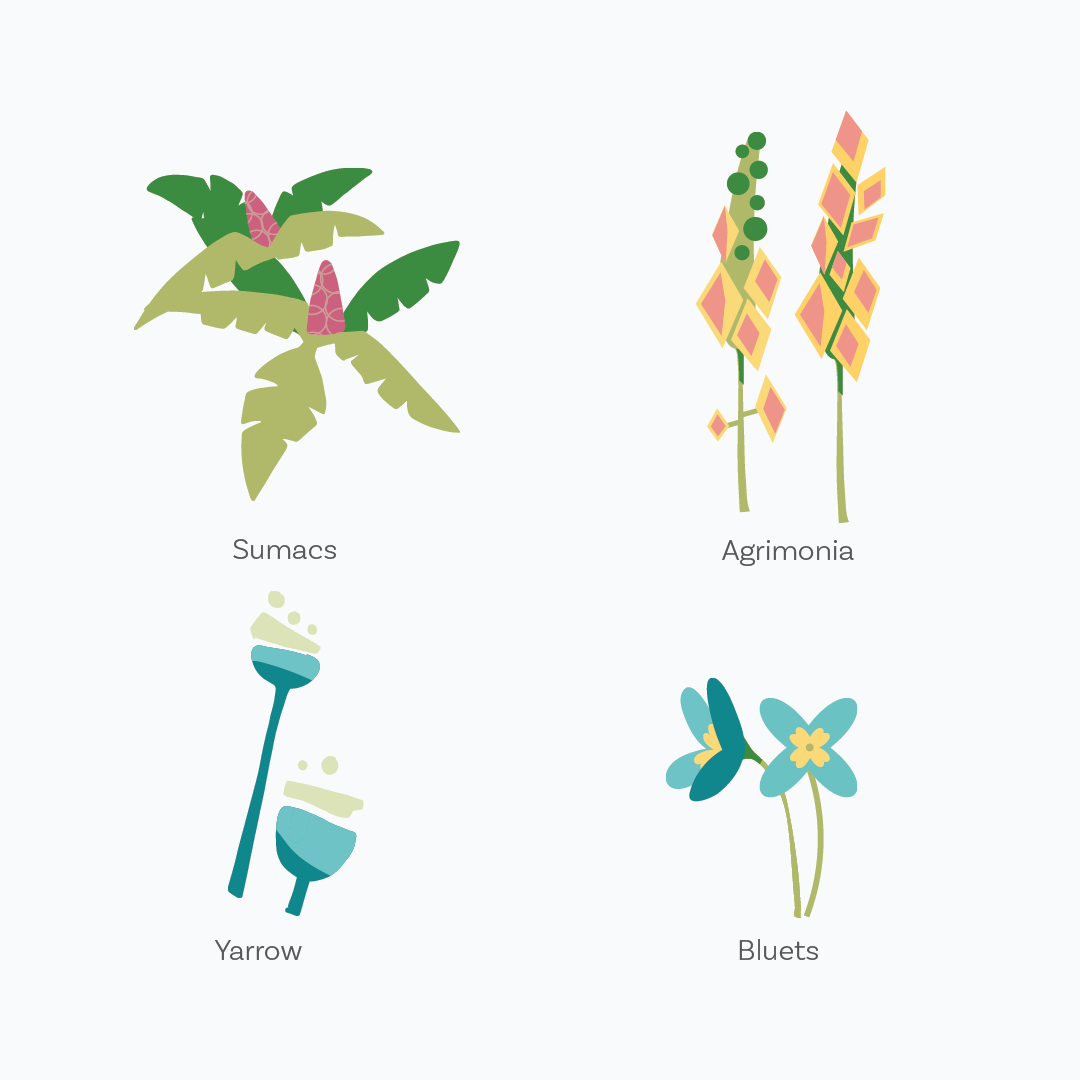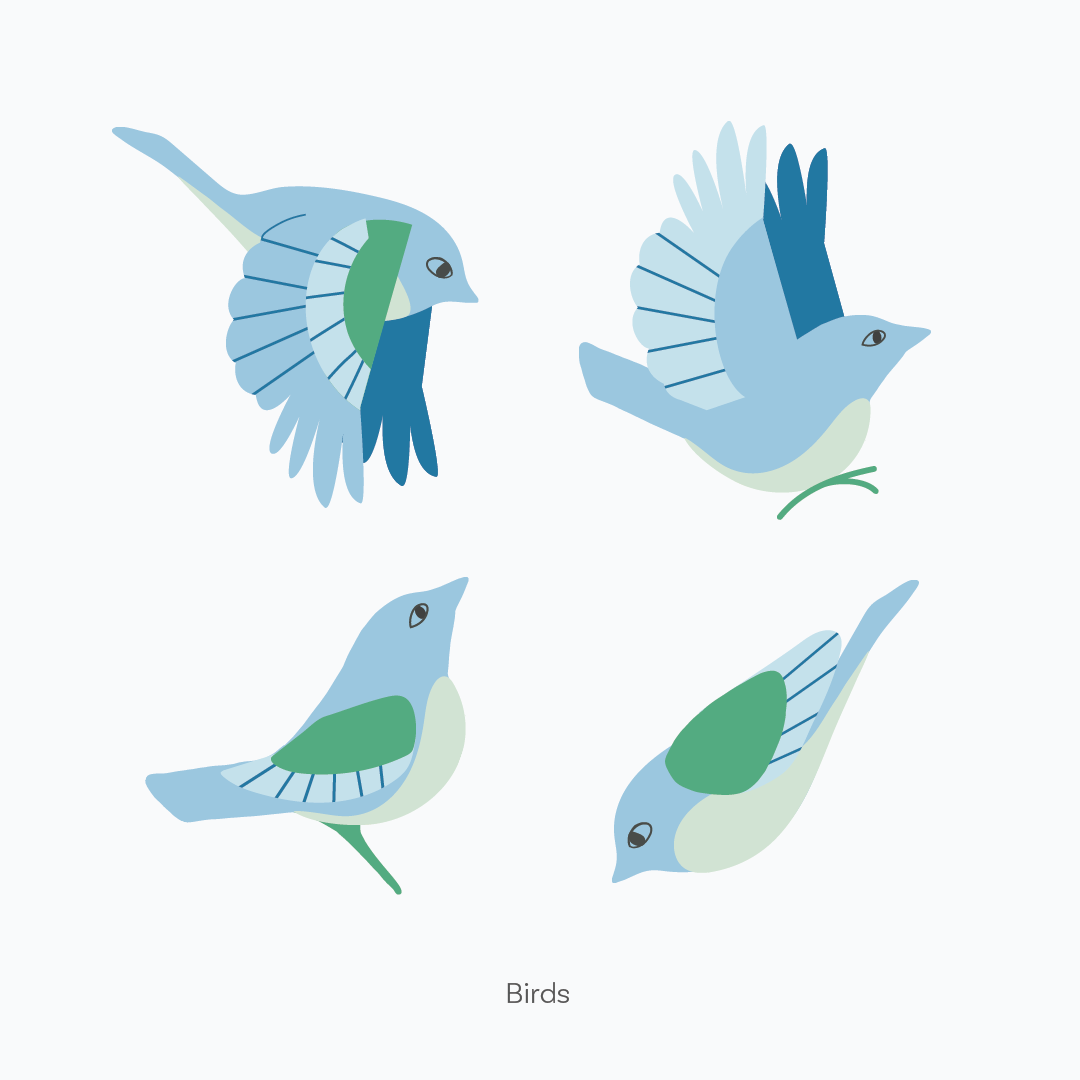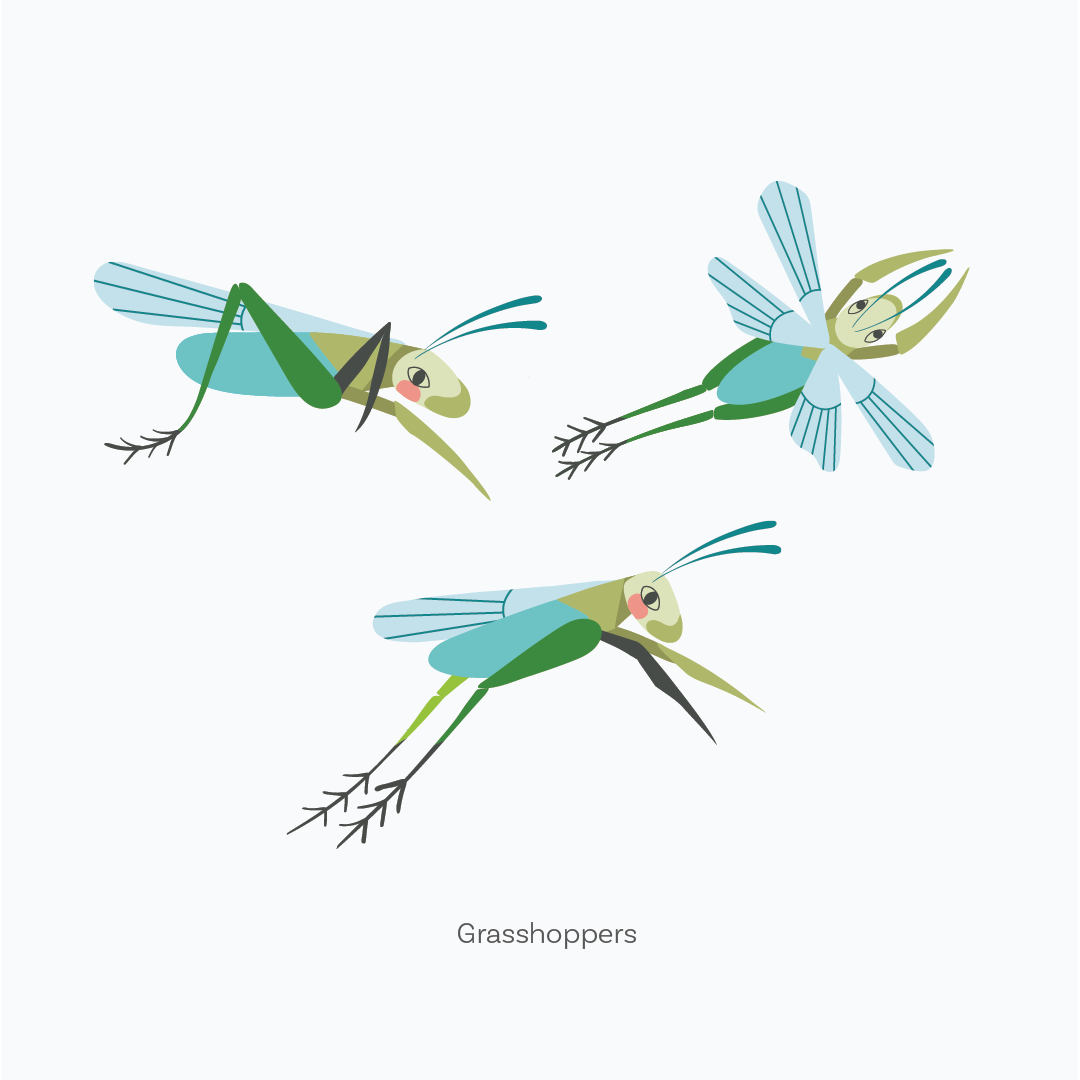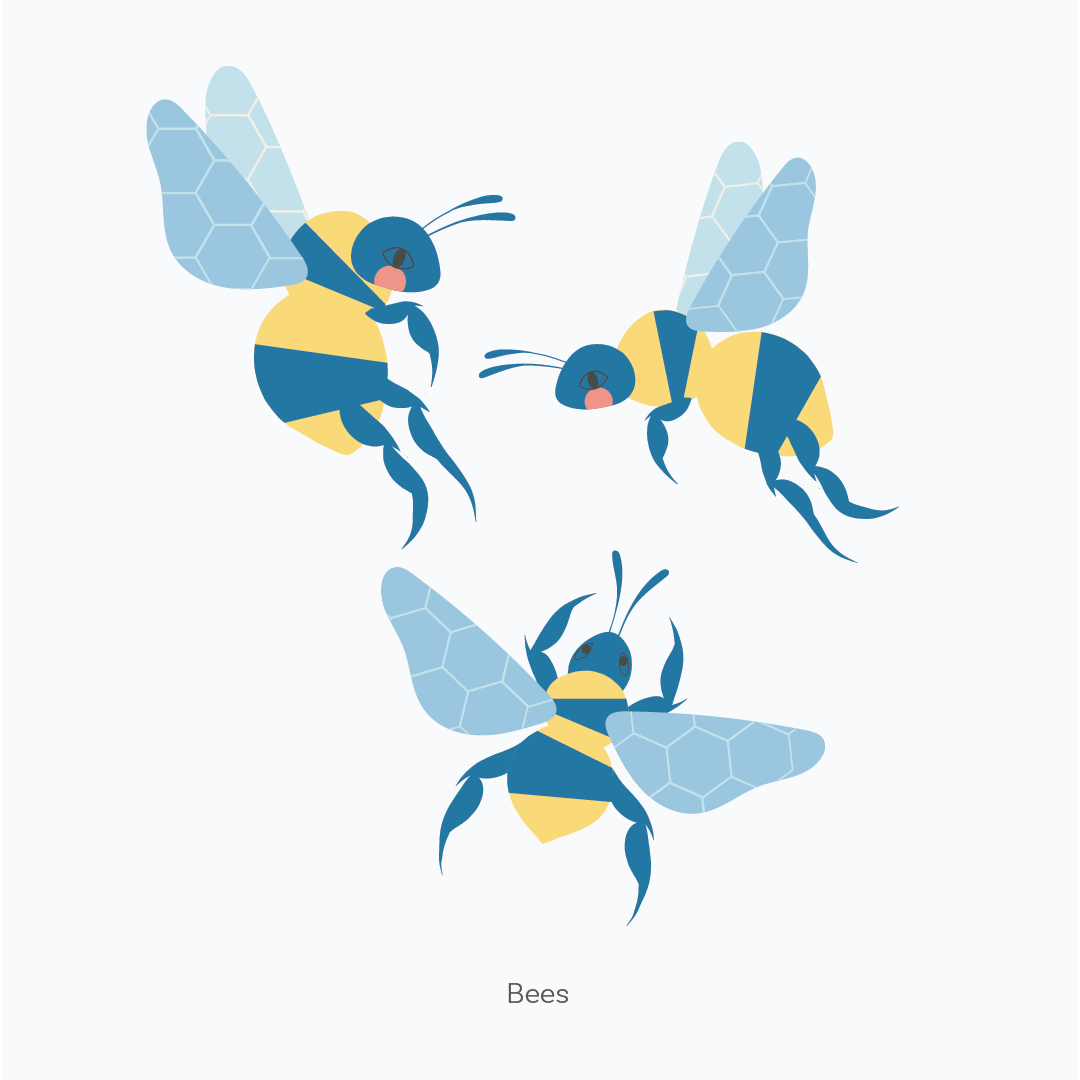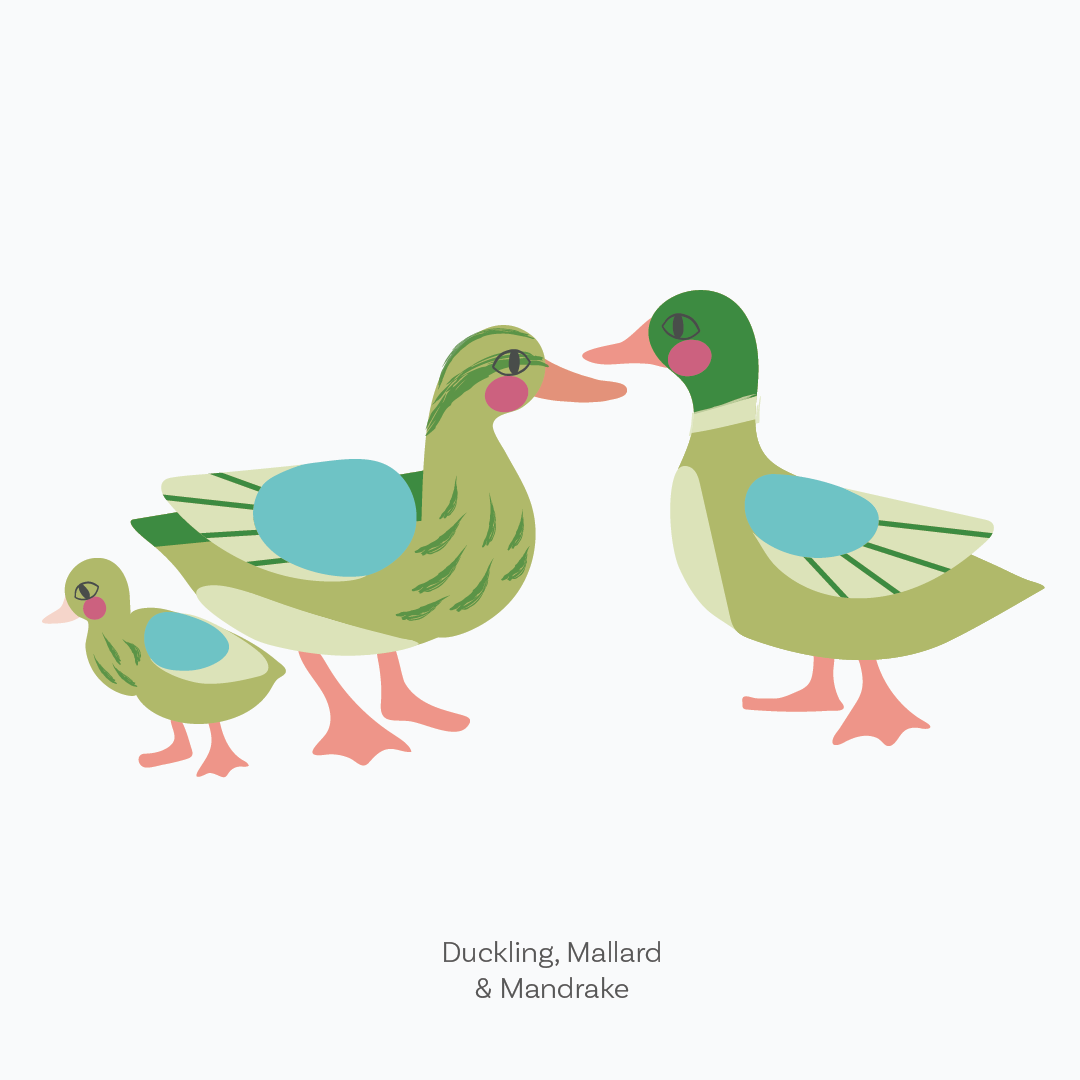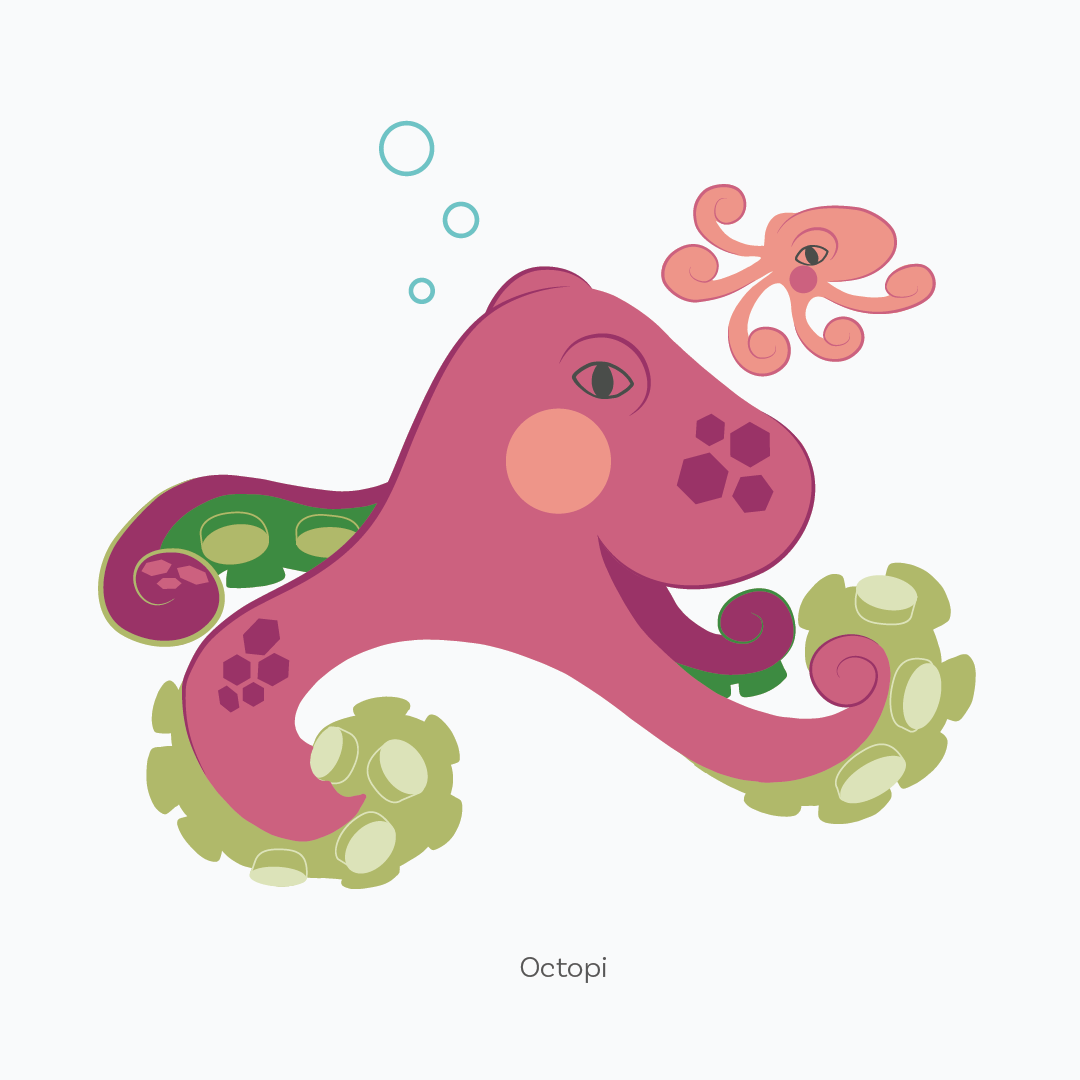 I built an adobe library of multiple flora and fauna illustration assets
for the hospital to re-use as needed. The library also allowed for quicker turnaround from me on the bulk of the main mural pieces, as I approached several scenes in a collage-like manner.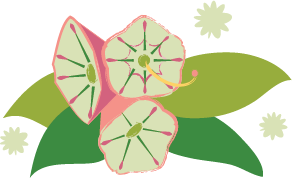 Before beginning official work, I received a brief that outlined the basic ideas, color scheme, and direction the hospital wanted, but had creative freedom for the style of the murals. After going over thoughts and direction from creative manager Lori Garcia,
I pitched three styles.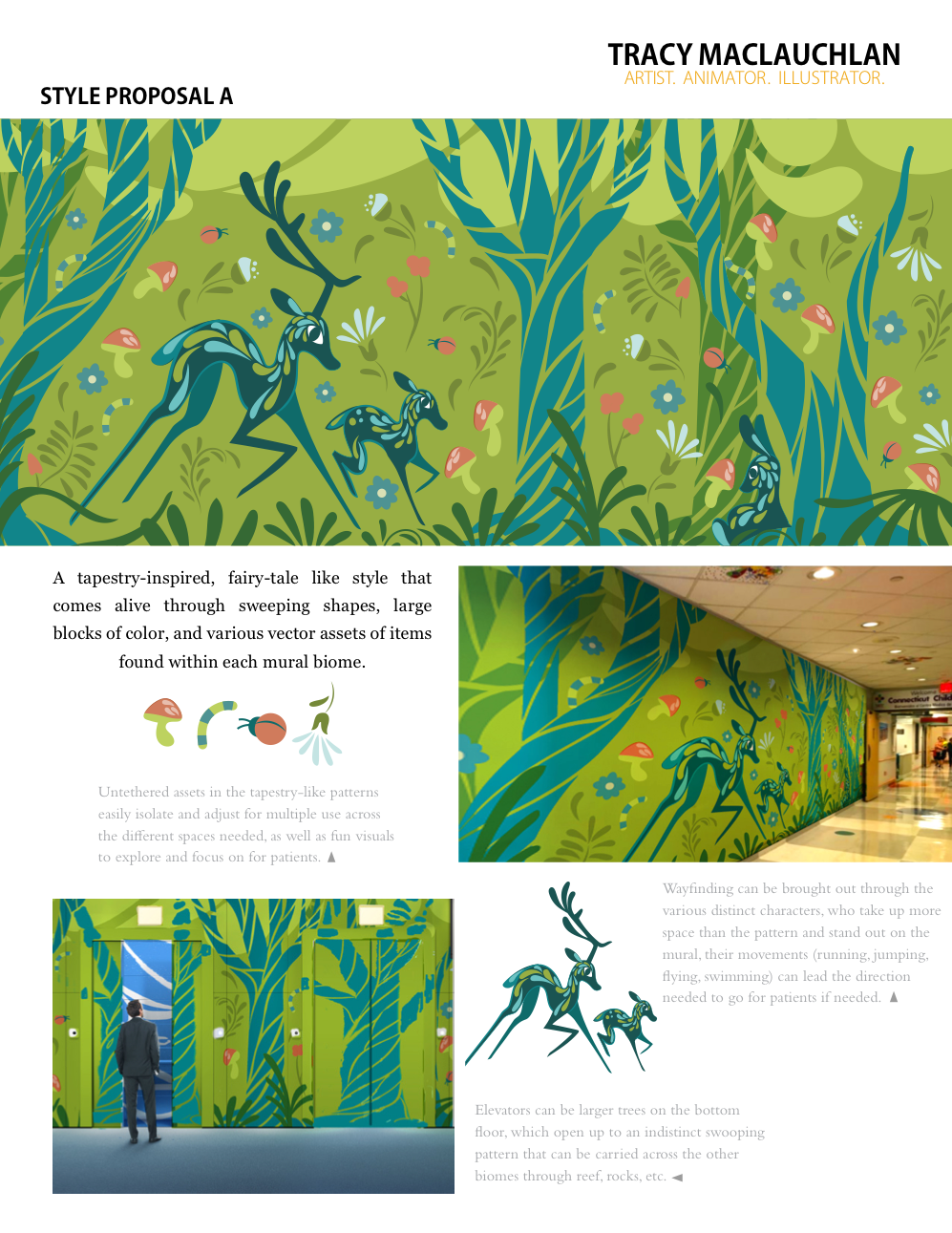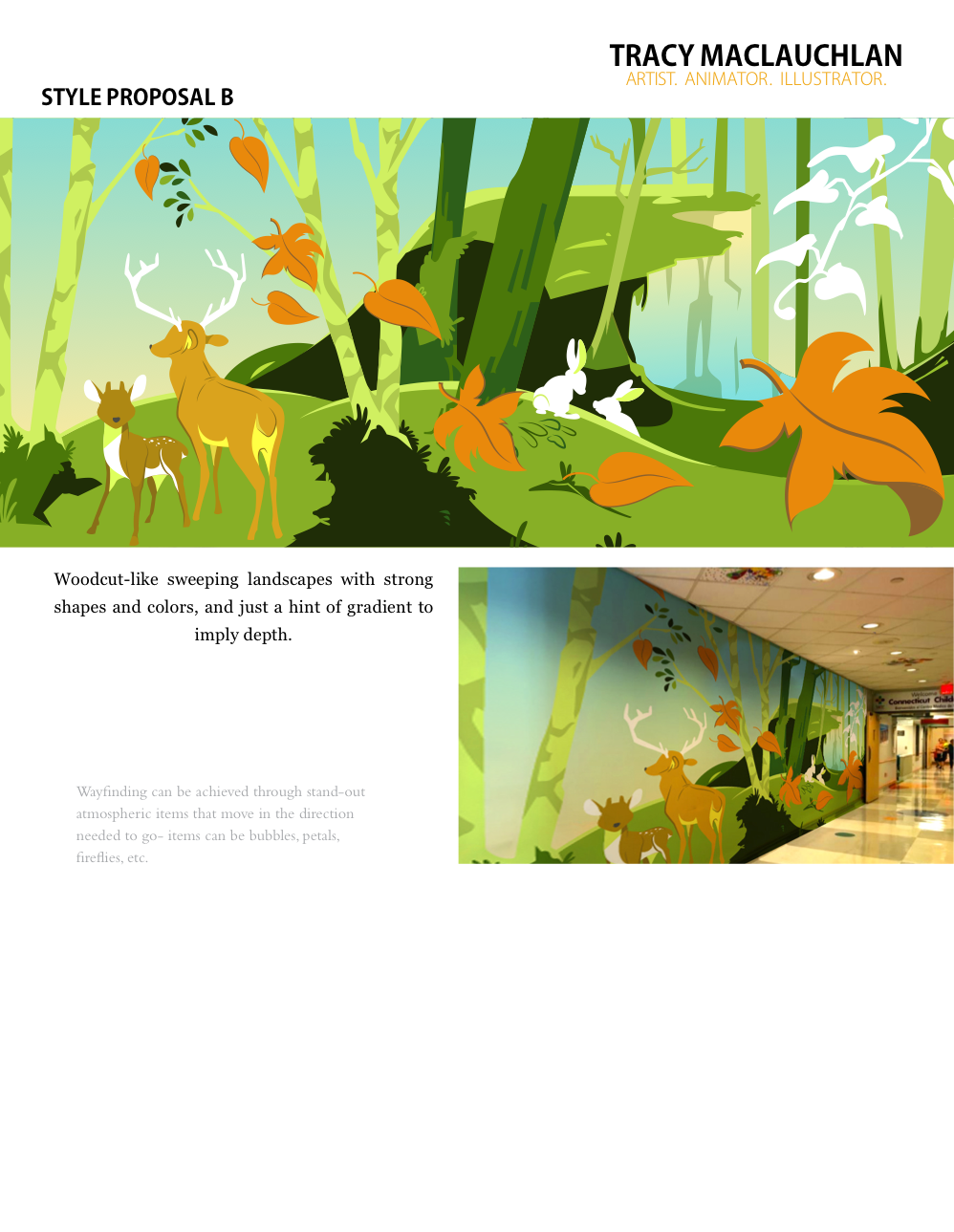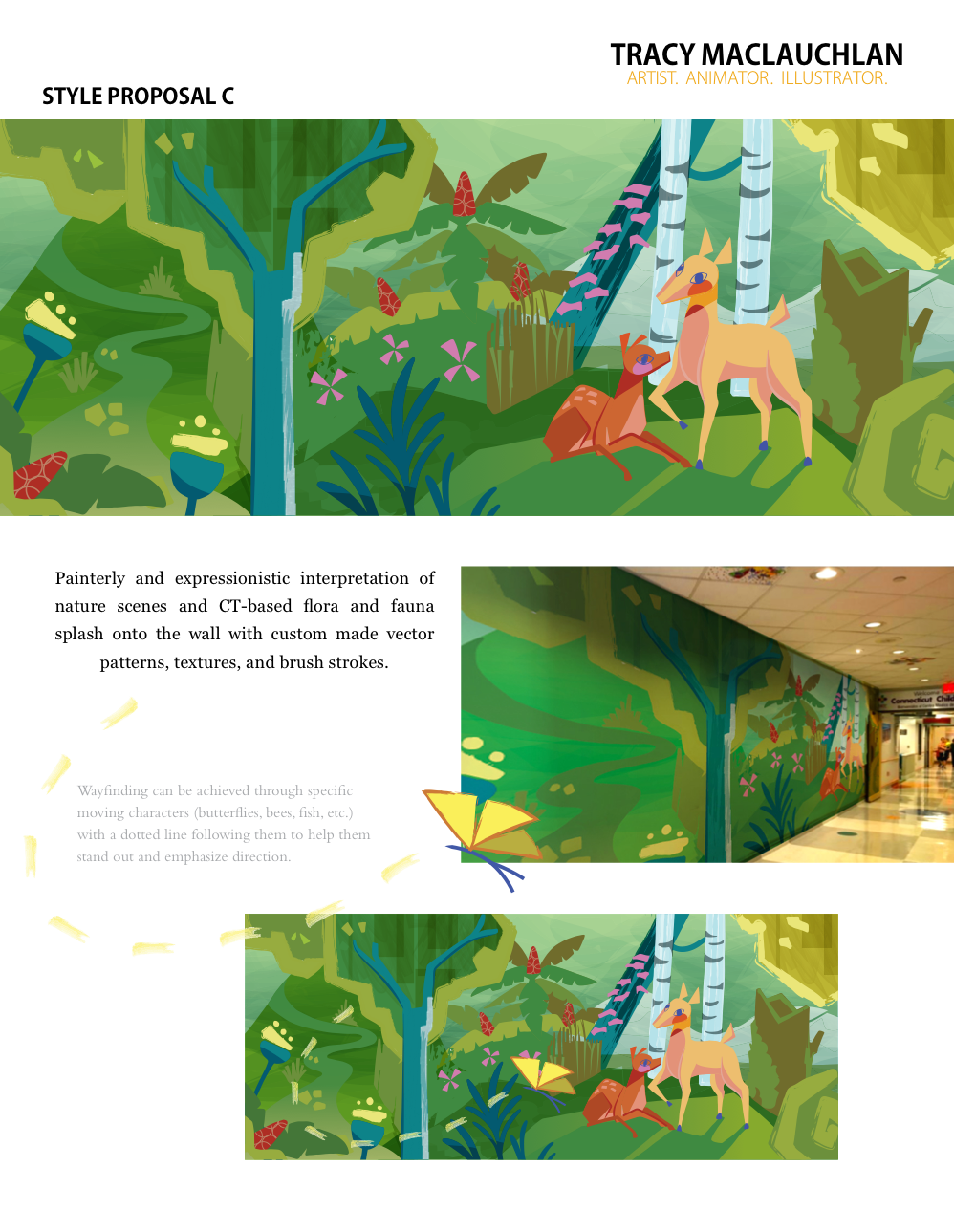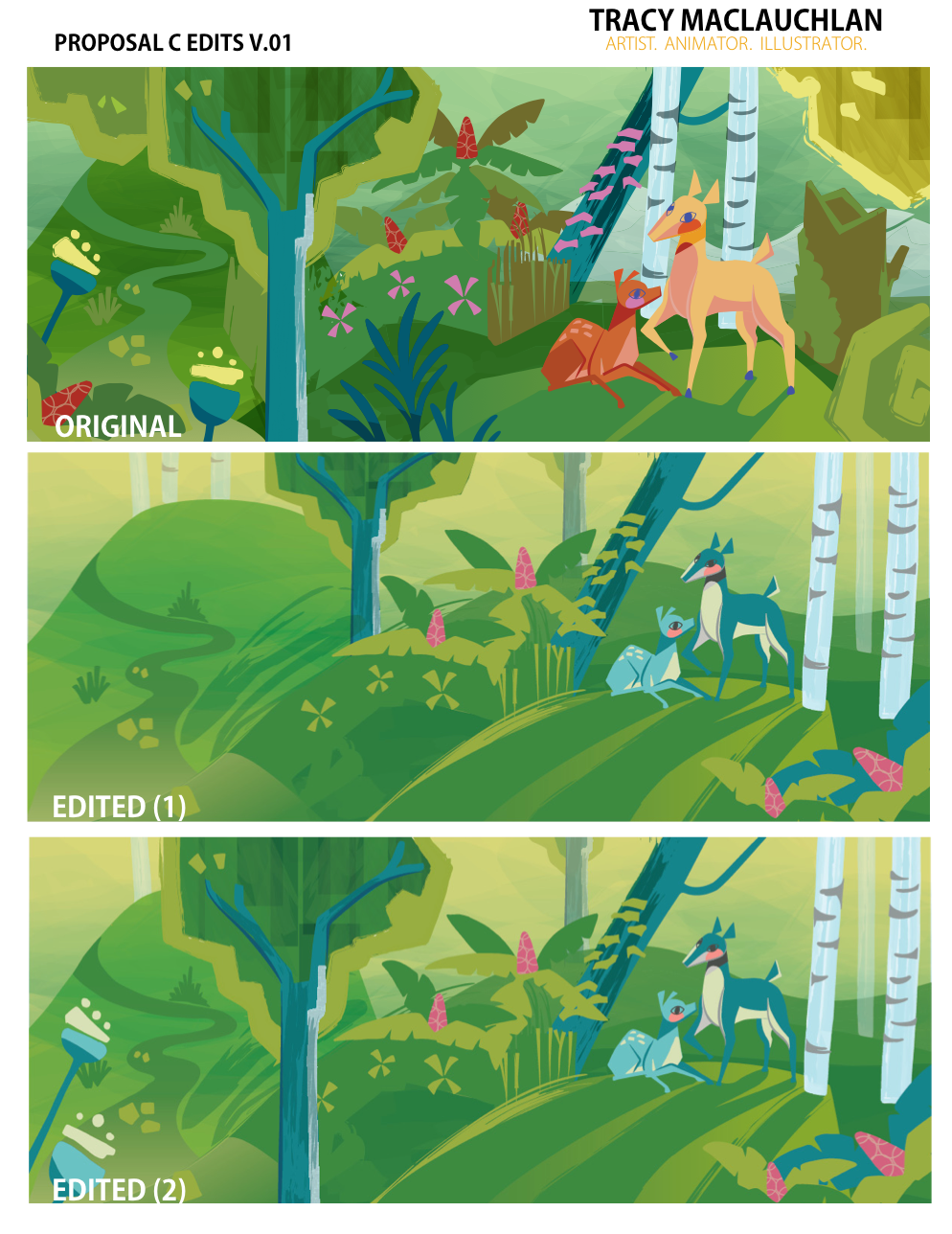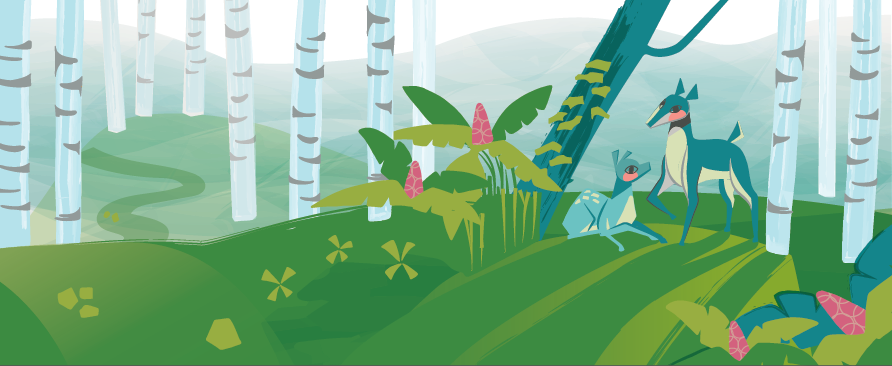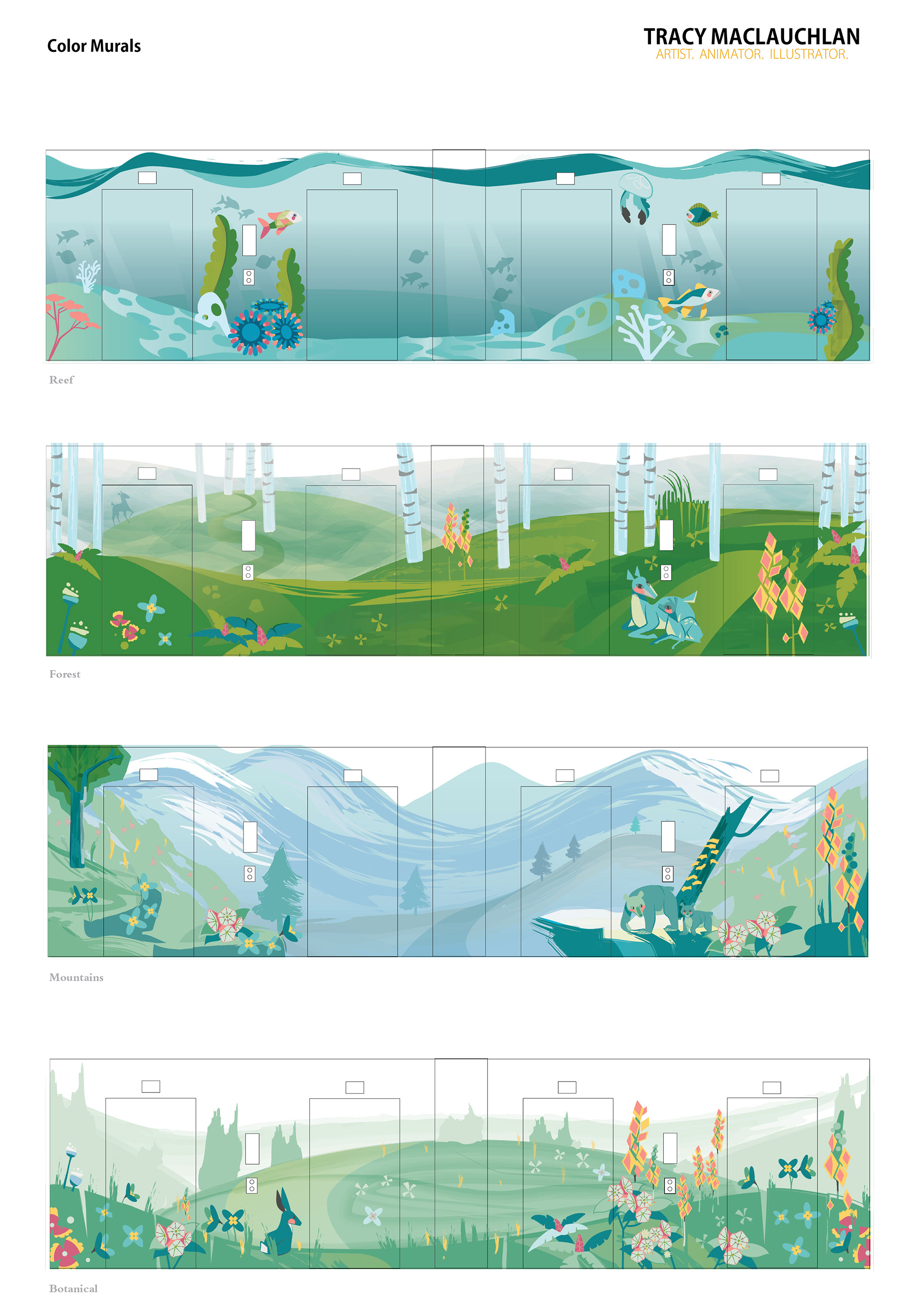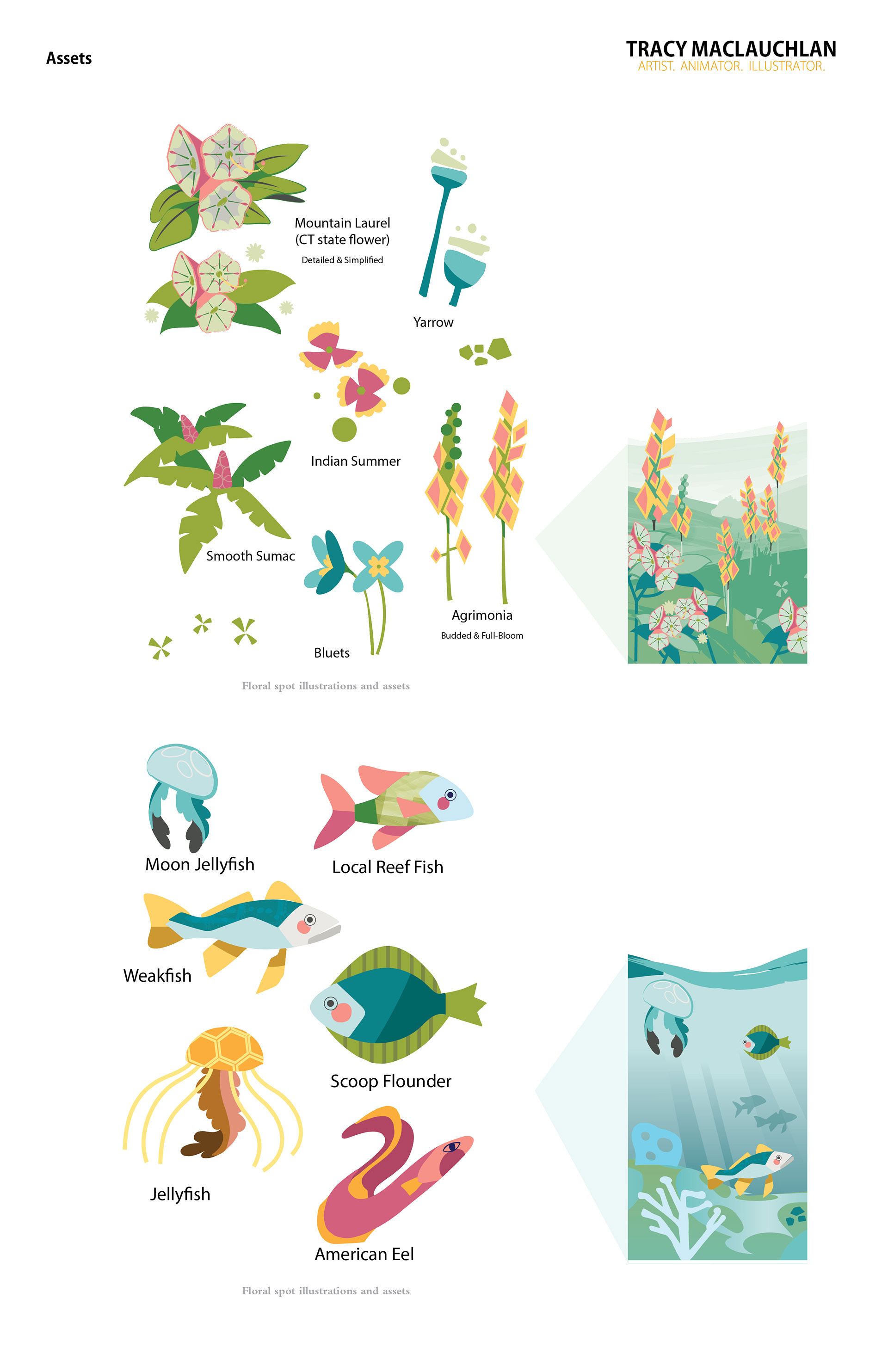 "Style C" was our choice
, and we tweaked the concept to the hospital's needs.
I put together a pitch document with examples of murals and assets
, some of which were used for final work.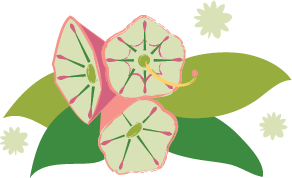 I used
Adobe Draw
and
Adobe Illustrator
to create the pieces, and utilized
Adobe CC's library tool
to store, file, and re-use my various illustrative assets.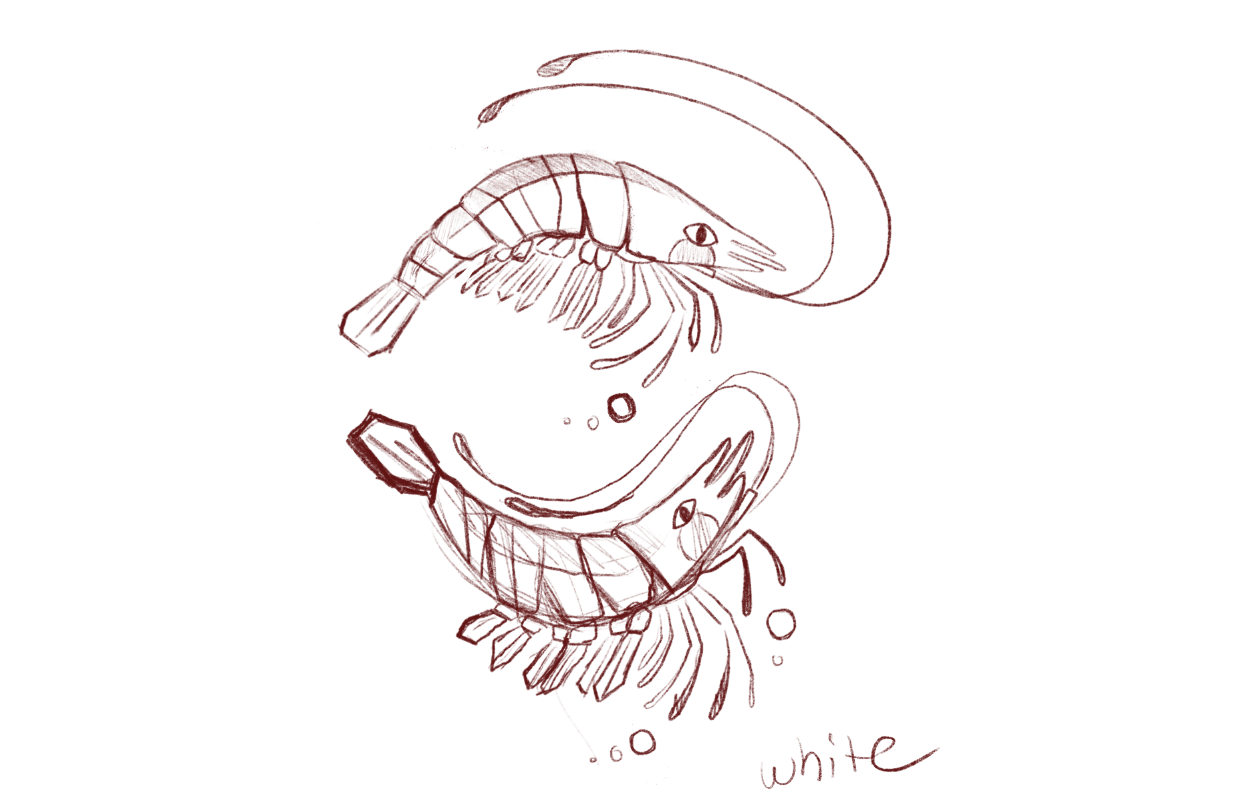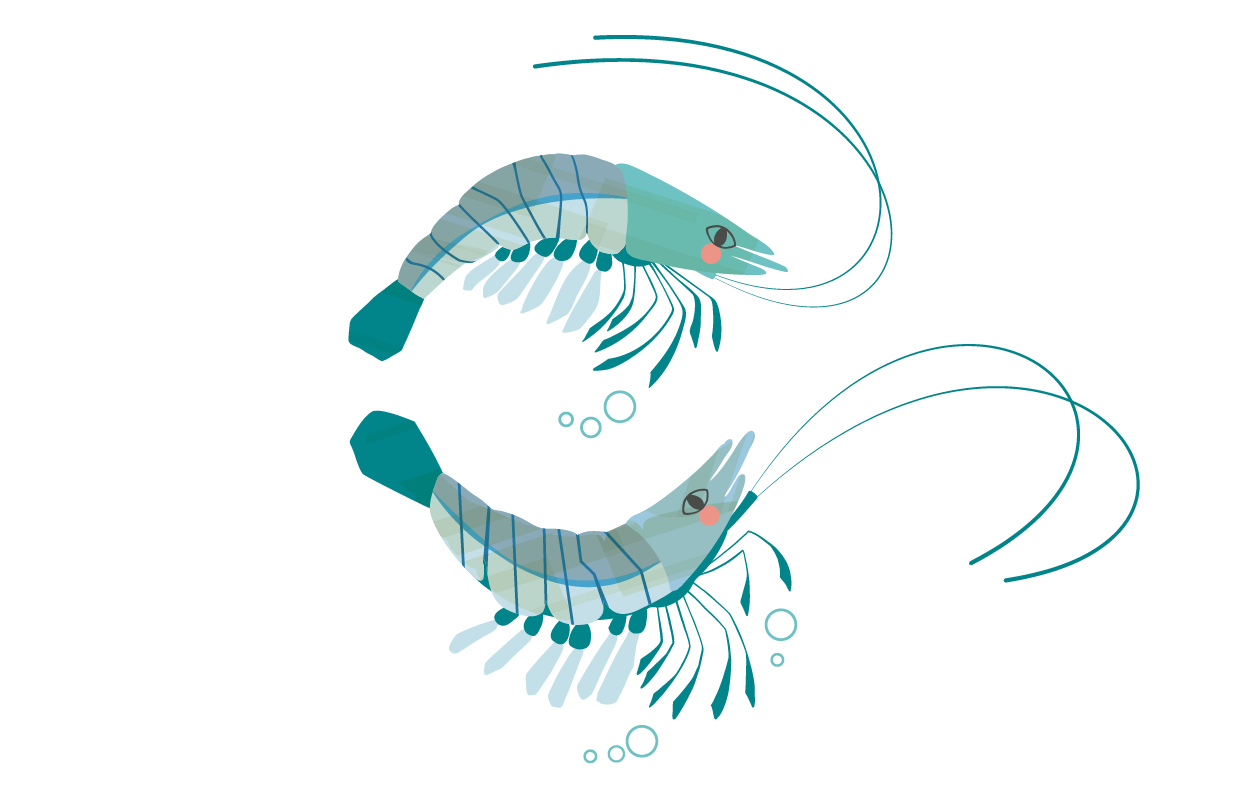 Example of my process from an original Sketch, to creating basic shapes in Adobe Draw, to finalization, smoothing, and texture effects in Adobe Illustrator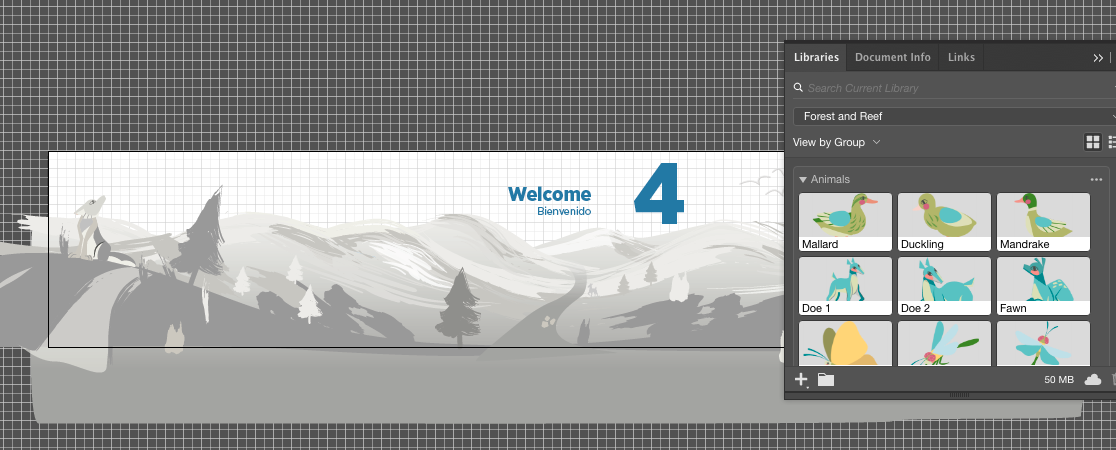 Adobe CC's library feature allowed for pick-and-choose of assets for each piece.