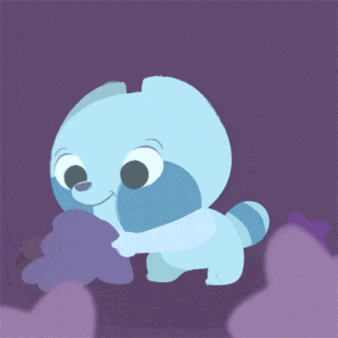 Adobe Flash, After Effects
Director, Character Designer, Animator
My First E-card at Hallmark Cards, done in their early "mini" square format. I had to tell a short story in 15 seconds or less with a small view frame, so I decided to focus on character animation. I wanted something sweet, charming, and soft. I came up with an idea about a little raccoon who makes stars for you (the viewer), which turned into a message about wishing you well- the sender of the card's hope and love for the card receiver lifts this wish, a star, into the sky.